What is Enterprise Asset Management?
Suppose your day-to-day job as a maintenance manager means you have to generate reports, carry out analysis of maintenance status, and manage spare part procurement.
In that case, you'll know these tasks are essential for ensuring your maintenance department runs as smoothly as possible.
This is where enterprise asset management comes into play.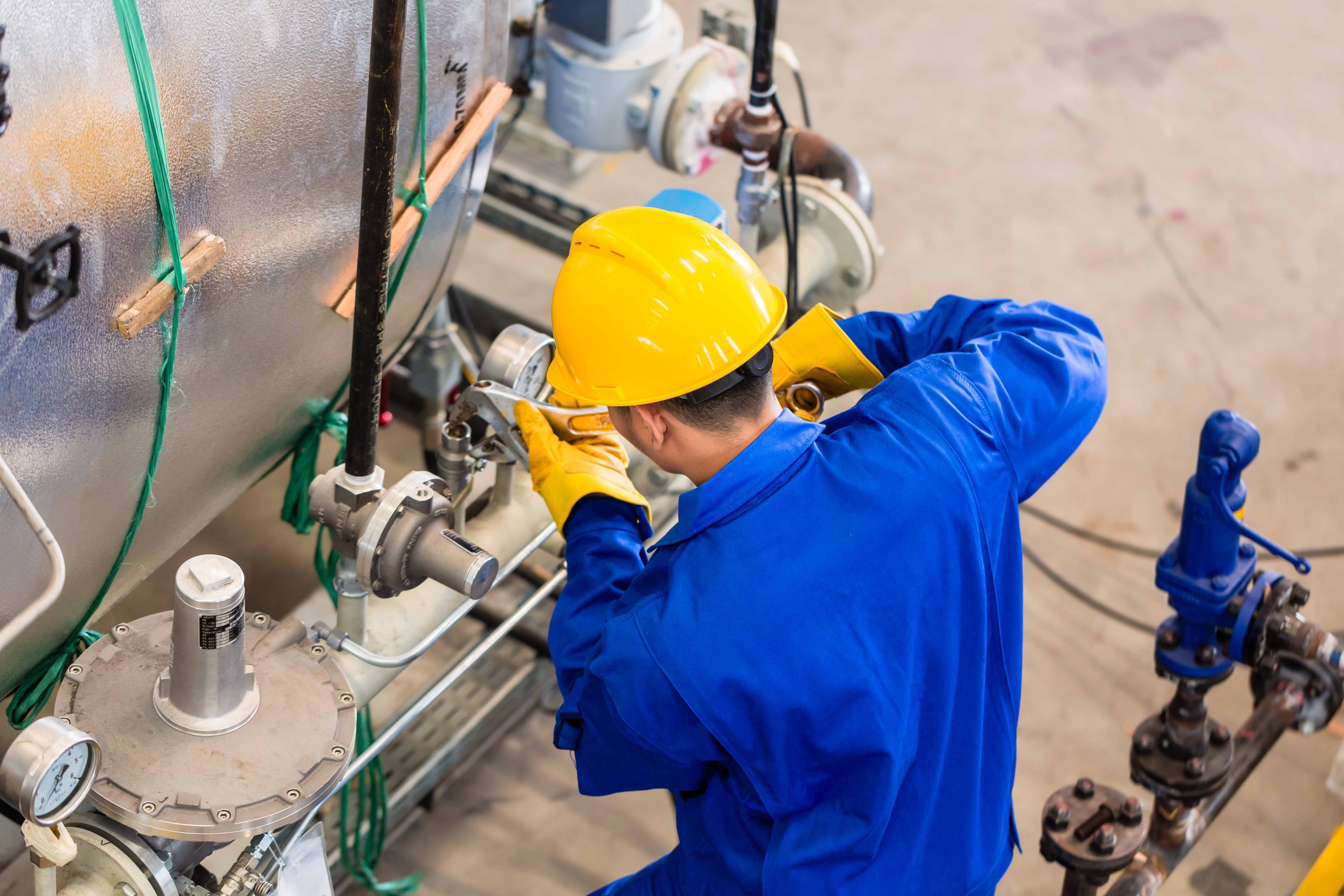 If you know little or next to nothing about enterprise asset management (EAM), keep reading. We're providing some insight into what it is and why it's crucial.
But first, let's be sure we're all on the same page:
Enterprise Asset Management: A Basic Definition
Put simply; it's a mix of software and services used to control and maintain equipment and operational assets (property and equipment).
The purpose of EAM is to ensure:
Your company's assets are as productive as possible
Operational costs are reduced
The quality of your assets is optimized
Enterprise asset management software helps businesses get an overview of their assets and their infrastructure. From commission to procurement and design, through to how something operates, is maintained, disposed, or replaced.
To get a sense of how popular these systems are, the EAM system market is predicted to grow by 17% between 2020 and 2030 to almost $26 million!
Sometimes this type of software is compared to a computerized maintenance management system. Still, the advantage of EAM software is that it has a lot more useful features.
Market Analysis: How much does CMMS/EAM software cost?
Why Is EAM Important?
If you're concerned about your organization's ROI and want to ensure your assets are correctly tracked, assessed, managed, and optimized, working with an EAM system can help with that.
Types of companies that use this software vary. All kinds of industries benefit from using EAM, including:
Food production
Construction
Technology
Utilities
Pharmaceuticals
Oil and energy
....to name a few.
There are tons of benefits to using an EAM; most notably, you can:
Centralize Information
Your EAM system can tell you what assets there are, what they need, who should work on them, and when.
It automates asset management workflows, making them easy to access and audit. You can also see repair history, energy consumption, purchase orders, audit trails, and asset lifecycle costs from one centralized place.
Track Your Assets
EAM software uses AI (artificial intelligence) to analyze and inform you about your assets' state.
Consequently, you'll receive accurate alerts that empower you to make timely decisions about how best to maintain your assets. This goes a long way to ensure they operate effectively.
Resolve Issues
EAM software helps ensure you're compliant with any warranties you may have. It also allows you to steal a march on any problems that might disrupt production.
Manage Maturing Assets and Infrastructure
Naturally, equipment wears out, even with efficient maintenance. A robust EAM system can help you run more efficient maintenance strategies.
So, you can extend the lifecycle runs of your equipment. It's another way of getting a better return on your investment.
Consolidation
Instead of multiple schedules, spreadsheets, and reports, here you have one single technology system that can unify everything. You can also keep all your information in one place.
Maximizes The Use of Your Assets
EAM system collects real-time and historical data from IoT tools used in your business, such as connected appliances, autonomous equipment, and smart factory equipment.
The data you have access to will help you see how reliable and usable that equipment still is.
Improve Your Maintenance Management
The software assists you with maintaining equipment and tracking it. It also helps you meet health and safety, and environmental requirements.
Reduce Asset Downtime
Your EAM will automatically track asset downtime while enabling users to log any downtime when equipment breaks down manually.
It means you get a better sense of how much unplanned downtime might cost you, and you'll always know about it.
Enterprise Asset Management Features
A robust EAM system typically has the following features, all of which go a long way in helping you in your role as a maintenance manager.
For instance, an inventory management system, which can help with inventory tracking, cost of new parts, and barcode scanning.
Now let's take a closer look at the other features you should expect to see:
A Purchasing Management and Accounting System
A high-quality EAM should keep track of all asset purchases and part replacements. It should also come with an accounting system to help you run monthly, quarterly, and yearly financial reports.
Financial Management Tools
These come in handy for budget management and accurate reporting of asset maintenance costs.
You can connect your EAM to the financial software you're using so that it syncs with your finance department and makes auditing less of a headache.
A Project Management System
This is useful for moving from reactive maintenance to predicted and scheduled repairs and maintenance. Needless to say, this works wonders for increasing your equipment's lifespan.
Performance, Labor, and Multi-Site Management Tools
Performance and label tools enable you to manage planned and unplanned work better and address any training and certification needed by employees and contractors.
Conversely, multi-site management tools are valuable for keeping on top of asset maintenance schedules and performance across multiple work sites.
Health and Safety Tools
These should permit you to document any health and safety concerns, reduce risks via incident analysis and share best practices with your colleagues and contractors.
Are You Ready to Use an EAM System?
Hopefully, you now have a better idea of what enterprise asset management is and how it can help you run your department as effectively as possible.
If you'd like to know more, contact us today for an informal no-obligation chat. We are here to help you.
Whether you are using pen & paper, Excel spreadsheets or an EAM for managing your maintenance today, you can try Dynaway EAM for FREE. Our vision behind the product was to create a FREE version of an EAM system that is fully functional, built-in Business Central, and easy to use.
You can start using Dynaway EAM today, no credit card required! Get it directly from Microsoft AppSource