You spend money on features when you purchase or lease software. Everyone loves a good feature. But what your organization really requires is the value delivered from those features—asset management value in particular.
Asset Management is all about the continuous quest to deliver value from your physical assets.
As a senior stakeholder or maintenance manager, you need to assure asset health and manage those assets so that your plant or facility runs with the planned cost efficiency and performance.
To facilitate the maintenance journey across the asset management landscape, EAM for Microsoft Business Central goes a long way in providing those modern, integrated features that deliver real, tangible value to all stakeholders in maintenance and operations.
Asset Register
This has to be first off. It is critical to the long-term success of your maintenance processes and asset information systems. A poorly set-up asset register and hierarchy can cause your manufacturing organization endless, recurring problems, delays, mistakes and unnecessary costs. This feature allows you to organize your assets and improve your Asset Management information and decision-making.
Asset Attributes
To monitor each asset effectively as part of your asset strategy and planning for life cycle delivery, you will need all the enabling information and data, whether strategic, tactical or operational.
Using Asset Attributes and Details, you can include asset numbers, models, serial numbers, names, categories, specific attributes, parent assets, locations, photos, geolocations, and more. Asset Attributes also come with customizable fields that allow you to specify technical details for your assets (voltage, capacity, type, size, etc.) and tools used in production.
Asset Tree Structure
The value of this feature is that it allows the user to develop an asset hierarchy from the organizational level down to components and parts. Many organizations use the ISO 14224 methodology to develop the full asset register to 9 detailed levels. Here's an example of how it could be done on Dynaway's EAM for Microsoft Business Central:
The feature allows quick building and importing of asset hierarchies and the creation of asset parents and children for an easy-to-follow structure. The Asset Tree delivers value by making searches very quick for technicians and the logical layout will help new starters understand the plant layout very quickly – reducing onboarding time.
Geolocation
Where is my asset physically located? Using GPS coordinates, workers can quickly find assets utilizing this feature.
On an Asset, you will be able to add latitude, longitude, and level to locate your assets simply. The level can be measured by floors or meters. It can also be negative (e.g. a basement). This feature is advantageous when working in remote locations.
Items
Asset items are the spare parts and components that can be used on an asset.
An up-to-date parts list reduces search time and therefore improves availability – it also lowers the risk of ordering incorrect parts.
Maintenance planners can link items (filters and O-rings) to assets so that technicians can see the bill of materials and know which spare parts are necessary for the work order.
Item Substitutions
Sometimes the original spare is out of stock. Save time with Item Substitutions by documenting which parts should be used if stock-outs occur.
Item Costs
Understanding spare part costs allow you to forecast and track life cycle costs accurately. Measure and monitor spare parts spend to improve reporting and strategic decision-making.
Asset Condition
As an Asset Manager, tracking Asset Condition and health facilitates better maintenance decisions. Asset Condition is critical to defining the remaining useful life and can be used to predict when an asset needs to be repaired, renewed, or replaced. By rating the condition of your equipment, you can plan maintenance based on risk.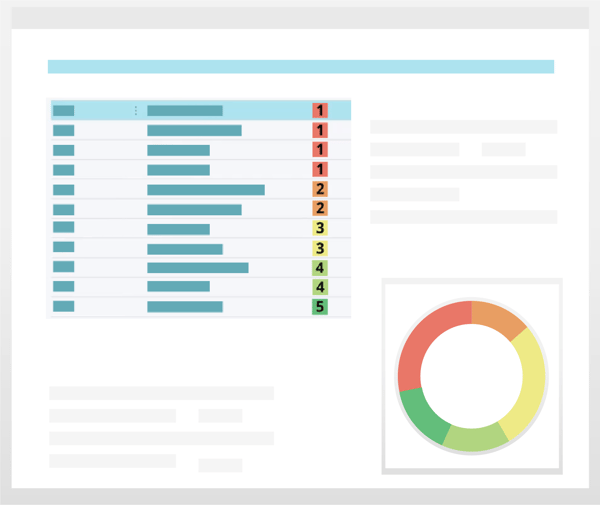 Life cycle information tracking is a crucial component of asset management. Safety requirements, regulations, and audits make it essential to have a changelog for your assets. Asset Change Logs show the lifecycle status changes for an asset: where it has been, how it was upgraded, change of use, when it was commissioned/decommissioned, where it was moved to, and so on.

Planning & Scheduling Maintenance
Effective maintenance planning and scheduling is essential to work management processes. Dynaway EAM for Business Central makes maintenance planning and scheduling simple and efficient:
Prioritize maintenance
Create work orders
Develop maintenance plans
Assign work orders by individual
Track resources and tools
Issue spare parts
Planning and scheduling delivers value by determining the who, what, when, and where of maintenance.
Work Order Template
Use the template to plan detailed Work Orders.
Describe the problem, provide task instructions, and select work type and category. It's also easy to add resources, task time, and spare parts. Better information = more precise maintenance.
Preventative Maintenance (PM) Planning
You can create maintenance plans and work orders with calendar or counter-based frequencies for your assets or even asset categories.
Create PM schedules to improve asset uptime or one-off work orders for Condition-based Maintenance.

Counter-Based Maintenance
Counter-based maintenance is a type of PM where counters trigger work orders for planned maintenance, e.g. creating a Work Order every 500 running hours. In Dynaway EAM for Business Central, you can set up counter categories (e.g. running hours, cycles, tonnage, etc.) and link them to your assets.
Assign Work to Worker
To better target your work requests or work orders to the right individual based on skills, competency, and experience, this feature allows you to assign work orders to named individuals or worker groups (mechanics, electricians, instrument technicians, etc.).
EAM resources and work order scheduling is integrated with standard Business Central resources functionality.
Work Order Execution
Keep track of maintenance task execution as part of your work management process.
Optimal work order execution improves productivity and lowers the business risk of failing assets. EAM for Business Central allows stakeholders to report work order status and progress in real-time, book spare parts, and quickly and efficiently complete work orders.
View & Print Work Orders
View a detailed description of work to be executed, including resources and items, documents, priority, instructions, and status, directly in the Business Central App on a mobile device. Work orders are also easy to print if a paper copy is required.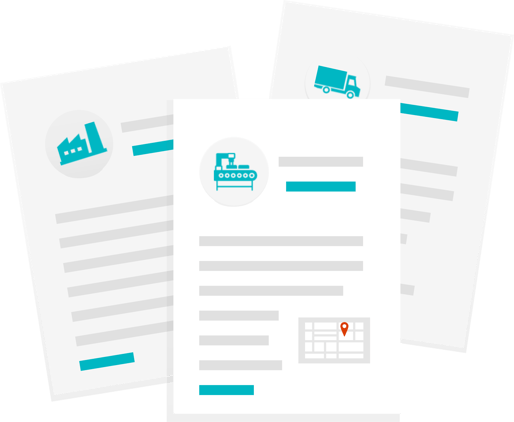 Work Order Feedback & Completion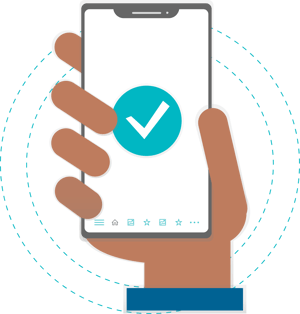 Improve reliability data by detailing faults found and repairs, recording time spent on a task, and specifying spare parts consumption. Additionally, update counter readings like mileage or running hours for counter-based maintenance sequences to trigger work orders.
A click of a button completes the work order, followed by an update in the EAM system, and is added to Work Order History.
Work Order Posting & History
Keeping track of maintenance records to decrease costs and inform future reliability and asset demand analyses. A detailed maintenance history helps you to forecast and plan future budgets over the asset life cycle more accurately by tracking past failures, human resources, repair times, and spare parts consumption.
Keep track of maintenance records to decrease costs
Having a clear maintenance history helps you to forecast and plan the maintenance budget more accurately by minimizing expensive repairs, tracking spare parts and inventory consumption.
Contractors
For improved and accurate cost accounting, the work of Contractors can be easily added to your Work Orders. Just set up vendors in EAM for Microsoft Business Central and register Contractors' work hours expenses by using a specific expense category.
Failure Reporting
Asset and process reliability improvement relies heavily on failure reporting and failure causes. It is a critical component of reliability-centered Maintenance (RCM) and can be used as a vital input to FMEAs and RCAs. You can set up failure codes on your Work Orders to easily record critical failure information: the problem code, reason code (the cause), and action code. This information, when recorded consistently, will fuel future reliability improvement projects.
Work Order Role Center (Dashboard)
With the Work Order Manager Center Role, you will have an overview in Business Central Dashboard at your fingertips. For example, overdue active Word Orders, Finalized Work Orders in the last 30 days, and much more.
Costs (Actual vs. Budget)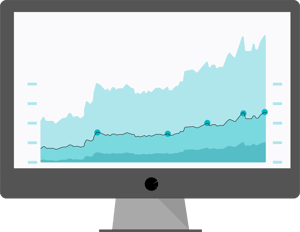 Maintenance costs and budgeting can be challenging for maintenance organizations. With EAM for Business Central functionality, you will always be able to see your actual versus forecast information. This allows you to make decisions and optimize your maintenance operations to reduce costs and improve efficiency and performance.


Documents
One of the big problems maintenance teams have is business information being stored in disparate parts of the business: shared drives, spreadsheets, desktops, USB drives, online, offline, and so on. Document management is critical to information management on your asset lifecycle journeys. The great thing with our Document feature is that you can store documents in a centralized repository in EAM-BC: OEM manuals, risk assessments, method statements, RCA reports, work plans, and so on.
That's a good overview, but what next?
FREE EAM for Business Central
Whether you are using pen & paper, excel sheets or an EAM system for managing your maintenance, you can try Dynaway EAM for Free. Our vision was to provide an EAM system that is fully built-in Business Central, and easy to use.
We want to make it easy for users to decide for themselves about an EAM system that meets their needs and requirements. No long-term investments. Just easy installation and standard Business Central functionality that users already know. You can start using Dynaway EAM today, no credit card required. Get it directly from Microsoft AppSource.