Do you know how often your assets need maintenance? Is your inventory management effective? Do you capture the actual costs of your maintenance?
As a maintenance manager, you need to protect the health of your equipment and take the necessary measures to ensure that your facility runs efficiently.
Asset Management
A poorly set-up asset register and asset hierarchy can cause your manufacturing organization never-ending operational problems and expensive business issues. These are features that will help you organize your assets better and improve your Asset Management!
Asset Card & Attributes
Asset cards has all the information necessary to keep track of your equipment and improve asset data management.
On an Asset card, you can include asset number, name, category, detailed attributes, parent asset, location, photo, geolocation and more.
Asset Attributes come with customizable fields that allow you to specify valuable technical details for your Assets and tools used in production.
Virtual Asset
Virtual Assets act as a folder or a "ring-binder" for your physical assets, so you can create a clear structure of your assets and equipment.
For example:
Building 5 and it's Production line are virtual assets whereas the molding machine (on the Product line) is a physical asset.
Tree Structure
Quickly build and import asset hierarchies, create asset parent groups, child assets, and virtual assets for a better and more transparent structure.
Tree Structure is a hierarchical breakdown of your Assets and helps users to locate specific assets quickly.
Geolocation
Where is my asset located? Using GPS coordinates, workers can quickly find assets!
On an Asset Card, you will be able to add latitude, longitude and even level to easier locate your assets.
Level can be measured by floors or meters, it can also be negative (for example basement). This feature is highly useful for workers that have to go out to remote locations.
With a click of a button, a worker can see where exactly the asset is located on the map!
Items
Have a predefined list of parts that fit the asset so you don't have to spend time searching which parts fit the asset and risk ordering incorrect parts.
Asset items are the spare parts that can be used on an Asset.
The maintenance planner can link items (Filters and O-rings) on an Asset so that maintenance workers could see which items should be used on the equipment.
Accordingly, the worker will be able to see which spare parts are needed to complete the work order.
Item Substitutions
Avoid the confusion and save time with item substitutions.
Determine and document which spare parts should be used in case the original one is not available or out of stock.
Item Costs
Having a good overview of spare part costs will allow you to forecast more accurately and save money.
Measure and track how much money you spend on Spare Parts to improve reporting and make better strategic decisions.
Asset Condition
As an Asset Custodian, you want to track Asset Condition to make better decisions.
Asset Condition is a key parameter in defining the useful life of an asset and can be used to predict how long it will be before an asset needs to be repaired, renewed, or replaced.
It helps you monitor your assets' health: rate the condition of your equipment and plan maintenance based on results.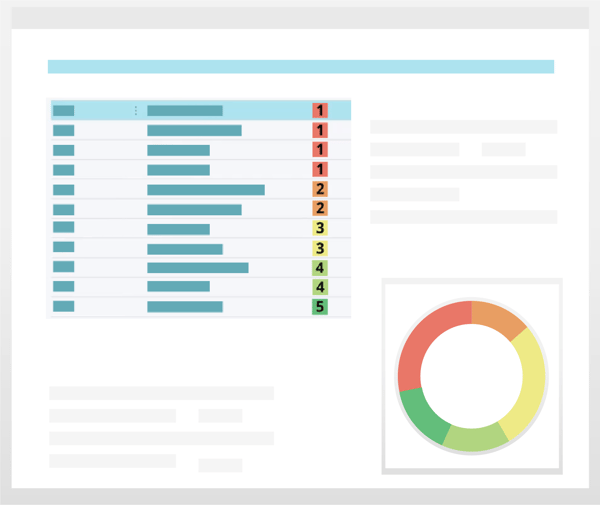 Because of safety requirements, audits and regulations, it is important to have a changelog of your assets in case of an accident or general audits.
Asset Change Log shows the life-cycle for an asset. You can open your changelog anytime and see when and who made the changes on a specific asset.
Planning & Scheduling Maintenance
Effective maintenance planning is essential to the overall maintenance environment
Dynaway EAM for Business Central makes maintenance planning and scheduling easier and more efficient. Create work orders cards, maintenance sequences, assign work orders, track resources and tools, spare parts, and other important information. Determine maintenance priorities and ensure that all maintenance is completed on time.
Work Order Template
Plan your Work Orders: on a Work Order Template, add problem overview, instructions, work order type and category. Easily add resources (workers and hours expected to complete the job) and work order items (spare parts).
Create work order frequencies and maintenance sequences on Asset Categories or individual Assets based on calendar or counters.
Create Preventive Maintenance schedules to optimize your equipment for uptime or one-off work orders to address Condition-based maintenance.

Counter Based Maintenance
Counter based maintenance is type of preventive maintenance when counter readings are used to create work orders for routine maintenance.
In Dynaway EAM for Business Central, you can set up counter categories (e.g. running hours) and link them to your Assets.
Set up Counter Readings that can automatically trigger Work Orders: e.g. create Work Order every 100 running hours.
Assign Work to Worker
You can assign work orders to specific worker or worker group (mechanics, electricians).
EAM resources and work order scheduling is integrated with standard Business Central resources functionality.
Work Order Execution
Keep track of maintenance execution
Work order execution is all about improving work productivity and accessing critical data when needed. EAM for Business Central allows maintenance workers to report status and progress on work orders in real time, consume spare parts, and quickly and efficiently complete work orders.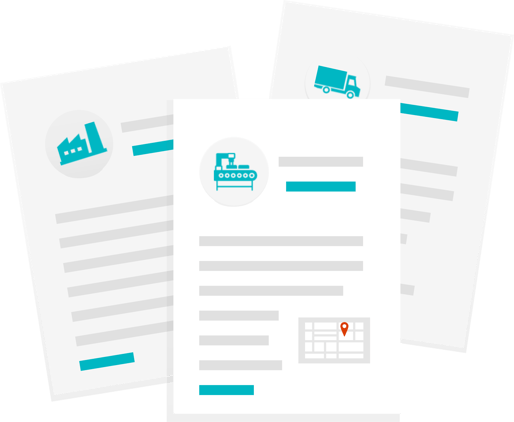 View Work Order
As a worker, see a detailed description of work to be executed, including resources and items, documents, priority, instructions, and work order status directly in Business Central APP.
Print out work order cards
For your convenience, work order cards are ready to print and provide all the details needed to conduct work order.
Modify work order
After the worker has finished the work assigned to him, he can capture actual time spent on a specific work order and specify consumption details on items and spare parts.
The worker can also fill in counter readings like mileage or running hours. If you have counter-based maintenance sequences set up, this will trigger work orders.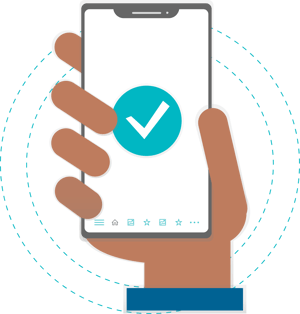 Complete work order
With a click of a button, worker can complete the work order which will then update in your ERP system and will be added to Work Order History.

.
Keep track of maintenance records to decrease costs
Having a clear maintenance history helps you to forecast and plan maintenance budget more accurately by minimizing expensive repairs, tracking spare parts and inventory consumption.
Work Order History
Have a clean record of the maintenance history: All completed work orders are recorded in Work Order History. This is useful in case of accidents and storing critical information about your forecast on maintenance Items, Costs and Resources.
Costs (Actual vs. Budget)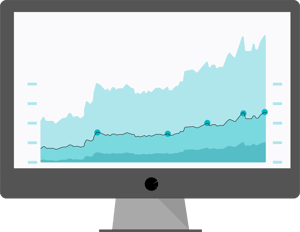 Maintenance costs and budgeting is one of the most challenging factors for maintenance teams. With EAM for Business Central functionality, you will always be able to see your Actual versus Forecast information so you can make decisions and optimize your maintenance operations to reduce costs and improve efficiency.



Work Order Role Center (Dashboard)
With Work Order Manager Center Role you will have an overview in Business Central Dashboard at your finger tips.
For example:
Overdue active Word Orders, Finalized Work Orders in the last 30 days, and much more!
FREE EAM for Business Central
Whether you are using pen & paper, excel sheets or EAM system for managing your maintenance today, you can try Dynaway EAM for FREE. Our vision behind the product was to create a FREE version of EAM system that is fully functional, built-in Business Central, and easy to use.
The reason behind the free product is that we want to make it easy for users to make a decision about the EAM system that meets their needs and requirements. No long term investments, easy installation and standard Business Central functionality that users already know.
You can start using Dynaway EAM today, no credit card required! Get it directly from Microsoft AppSource.