At Dynaway we focus exclusively on Enterprise Asset Management and Manufacturing Execution built for the Microsoft Dynamics platforms since 2005.
We have a long history on providing successful implementations and quality software on Microsoft Dynamics for Finance and Operations.
We operate directly on end-customers, providing premier consultants working exclusively with implementing our products. Our consultants have decades of experience in their particular domain!
We also operate through Dynamics implementation partners all over the world. Our partners are capable of assisting in the analysis, the implementation and the setup of the Dynaway modules.
Customer stories



Dynaway's customer stories
See how our customers have transformed their business using our maintenance management solutions and learn what is possible for your company and industry.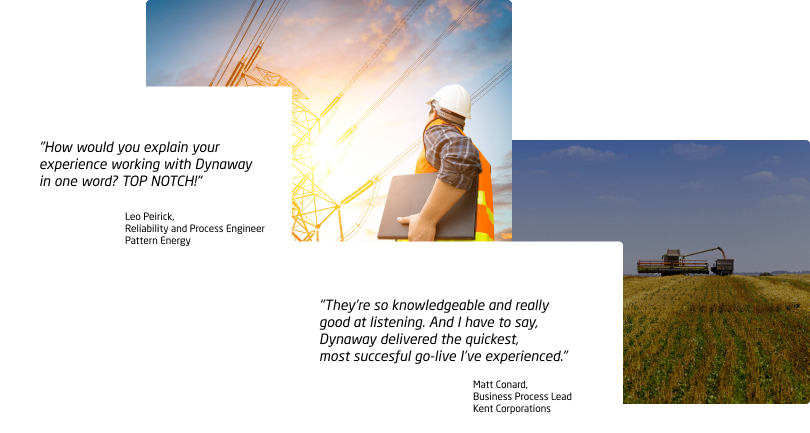 Maintenance Management is an important part of any asset-intensive business. However, we know that many companies don't have sufficient resources or knowledge to implement an EAM system by themselves. Calling an expert provides new insights and valuable information – to the benefit of your business.
Dynaway Consultancy Services are highly flexible as you can buy and use services on an ad hoc basis. Buy consultancy hours and use them on the issues that are important to your company!