Losing track of the status of even one seemingly minor piece of equipment in a heavy industrial or technological environment can be a recipe for disaster. It may not come immediately, but you're undoubtedly setting yourself up for trouble.
That's why asset management must be a pivotal element of oversight for every organization operating in industries ranging from semiconductor manufacturing to petrochemical processing and so many in between.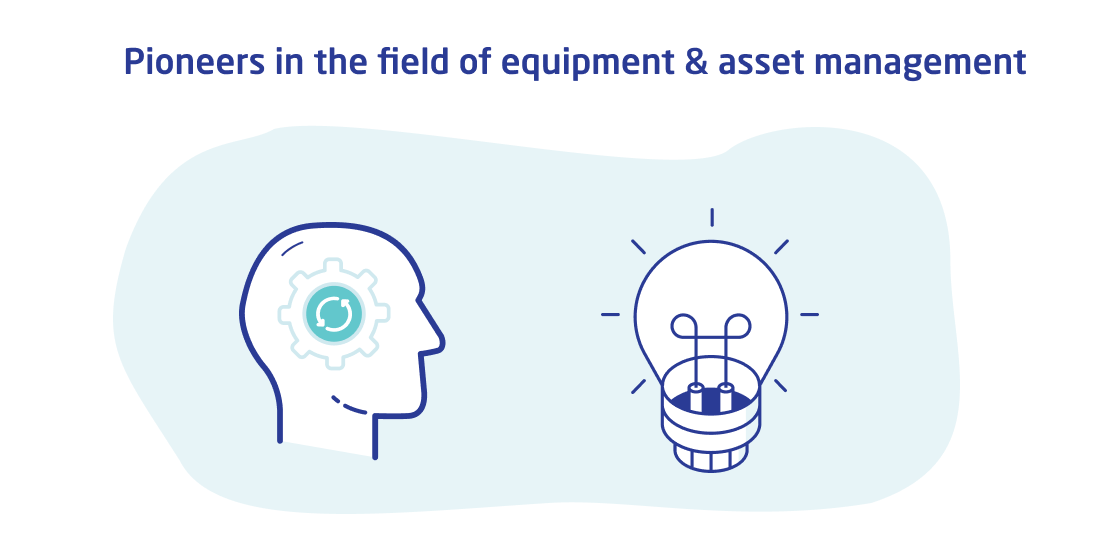 At Dynaway, we're proud to consider ourselves pioneers in the field of equipment and asset management. When Microsoft acquired the rights to Dynaway Enterprise Asset Management (EAM) in November 2018, making it part of the standard package of Microsoft Dynamics 365, it brought the benefits of our software to countless new users. Dynaway EAM is now referred to as Microsoft Asset Management, and it functions as an additional module within the Supply Chain Management section of Dynamics. (You can read more about it here.)
If you're at all worried that this approach to asset and equipment management will overcomplicate your operations or somehow cut into your bottom line, don't be. We've taken the time to outline key points and benefits of our asset management tool, and also to answer some of the most frequently asked questions about Dynaway EAM.
What are asset management tools? The basics
An organization's value is, in no small part, based on its assets. Of course, that term alone is incredibly broad. It can refer to tangible assets like office chairs or intangible assets like intellectual property. Everything from liquid funds and investment-backed securities to giant machines or effectively invisible cloud software assets fall under this giant umbrella category.

In terms of day-to-day operations within industrial facilities, however, the most important area of asset management relates to equipment oversight. Vehicles, assorted machines, computers and their many components are the vital elements that make a company run, and keeping track of their performance is of the utmost importance. Management of your assets involves establishing maintenance schedules, closely monitoring asset Bills of Materials (BOMs), setting counters as key performance indicators, following the life cycle of repair work orders and much more.
With the advent of the industrial internet of things (IIoT), comprehensive oversight is more feasible than ever before. But to ensure you reap the most benefits from IIoT-driven management, it's critical to have agile, leading-edge software asset management tools on your side. You'll have the freedom to boost assets' life spans, cut down on production expenses, minimize downtime and boost maintenance efficiency from both a planning and an execution perspective.
Microsoft Asset Management and Dynaway EAM
As we noted above, Dynaway EAM and Microsoft Asset Management are, in some ways, one and the same: Anyone using Microsoft Dynamics 365 since November 2018 has been able to access EAM as a module within Supply Chain Management.
However, EAM existed long before Dynaway's relationship with Microsoft and the module's inclusion in any of the software giant's products. In fact, hundreds of our clients still use the original Dynaway EAM version of the solution and will be able to continue to do so, as EAM is available in AX2012 and D365 for both cloud and on-premises installations.
Benefits of Microsoft Asset Management
The clearest and arguably most notable benefit of Microsoft Asset Management — as a result of the foundations provided by the Dynaway EAM software — is comprehensiveness.
Any quick look at the dashboard of this equipment and software asset management tool will immediately give you an impression of just how much control over (and insight into) your assets you have when you put Microsoft/Dynaway EAM to use. On a macro level, you can quickly take a broad look at your facility's functional locations and review maintenance schedules. Getting further into the nitty-gritty of things, you can review assets slated for preventive or breakdown maintenance, review the history of assets and repairs made to them (or not, as the case may be), schedule an audit, dig into relevant KPIs and plot out how to keep these maintenance tasks within a reasonable budget.
To ensure an even more streamlined path toward optimal equipment and device management, this enterprise asset management platform works perfectly alongside other Dynamics 365 modules , including Finance & Operations and Power Platform. Furthermore, Microsoft Asset Management powered by Dynaway EAM is fully capable of leveraging the astounding power of the Microsoft Azure cloud.
Even if your industry still uses some legacy hardware or software for certain processes, there's no reason why the asset management tasks for those tools have to be handled in any outdated fashion.
Microsoft Asset Management FAQs
Asset management is complex enough without worrying about the various distinctions between software platforms. With that in mind, we've compiled some of the queries we receive most frequently — from new buyers, returning customers and everyone in between — and answered them here to provide further clarity.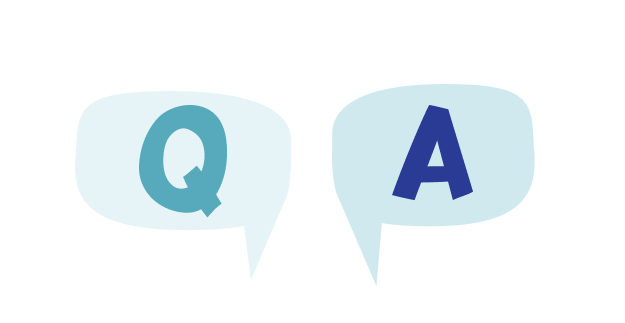 Are you going to continue to support EAM? If so, for how long?
Dynaway continues to support and sell Dynaway EAM on all platforms — our integration of the platform into Microsoft Dynamics 365 through a mutually beneficial licensing agreement did not change that. We have a large Dynaway EAM customer base, which we have committed to continue supporting in the years going forward. Dynaway EAM has been on the market for many years: It's a highly mature, stable and proven software solution with dedicated people supporting it whenever customers are in need of troubleshooting.
Microsoft Asset Management is only available on Dynamics 365 Supply Chain cloud version. But Dynaway can implement and provide an on-premises version of Asset Management — which, in some cases, might be an organizational requirement. Additionally, the Asset Management module is only available on Dynamics 365, but Dynaway can directly implement the EAM solution on Microsoft Dynamics AX2012.
Please inquire with Dynaway for a more detailed and specific evaluation of your implementation.
Why should my company be in contact with Dynaway if we don't need any additional modules and our core functionality is enough?
Because Dynaway first released EAM more than 10 years ago, we are the EAM experts. With a strong focus on customer care services, we can provide a great deal of value to the market through our consulting services, comprehensive experience, wide range of innovative products and market intelligence.
We continue to add functionality to the Asset Management platform through further development of our mobile client, as well as additional modules.
Because we developed the concept of EAM in the first place, we know everything about it! To more effectively spread our knowledge, we recently launched Dynaway Academy to help end customers and partners better understand and learn the ins and outs of Microsoft Asset Management. We want to enable our Microsoft Partners to support their customers and empower end users to boost their Asset Management skills to support resource management and other ongoing business needs.
Learn more about our Training Course for the Microsoft Dynamics 365 Finance & Operations Asset Management module here.
What about the Dynaway mobile client and all the other modules?
Dynaway continues to offer and develop modules built on Microsoft Asset Management (AM) as well as Dynaway EAM (Enterprise Asset Management) to bring even more value to our wide range of customers. All our solutions are seamlessly integrated with the Microsoft Asset Management Module.
Learn more about Mobile EAM for the Asset Management module here.
What about Microsoft Asset Management Implementation?
Dynaway has a proven method and successful track record of completing and supporting EAM implementations with the aim of moving customers' maintenance management organization to the next level. We provide consultancy, proof of concept and implementation services for Microsoft Asset Management.
Read more about Dynaway's implementation services here.
Will Dynaway EAM continue to be developed?
Yes, Dynaway will continue to develop EAM. We will continue to leverage our knowledge and expertise in the field of EAM to the fullest extent, and will offer new features and additional value to the EAM solution that we created. We will also continue to work together with Microsoft to make all of the new features we create available as extensions to the Microsoft Asset Management solution.
How does this change the go-to-market strategy with the partner network?
Adding Microsoft Asset Management to a partner's solution stack is the obvious best path in this scenario. With Microsoft Asset Management, we expect the market to grow, meaning the business potential will grow along with it. All the while, Dynaway will continue to grow a bigger team of EAM subject matter experts. Dynaway will support partners and end-users alike in the implementation of strong and visionary EAM solutions.