Maintenance Requests – also known as Work Requests – are a key player in strategic asset management and tactical maintenance management.
Just like booking an appointment for your spluttering car at the garage, your aching body at the doctors, or your cracked mobile screen at the repair shop - maintenance requests keep the wheels of maintenance management in motion.
Without them, there will be a lot of shop floor talk and very little action!
What is a Maintenance Request?
Quite simply, the answer is in the question.
It is a formal request for maintenance. A way of fault reporting. And it can come from any part of the organization: Operations, Finance, Security, Engineering, Logistics, Building Services and many others.
In the distant past, maintenance requests would have been written on paper or scribbled on a whiteboard. Nowadays – in the age of Industrial IoT (IIoT) - we use computers and cloud-connected mobile devices and online solutions.
Maintenance requests are simple, humble, and easy to do. But they are a key trigger point for a vital process in all industries, particularly asset-intensive industries.
Work Management is that process.
If your organization can manage work well, you can expect to see big improvements in wrench time (the time your technicians actually spend on a task with tools in their hands), maintenance efficiencies, and improving asset availability.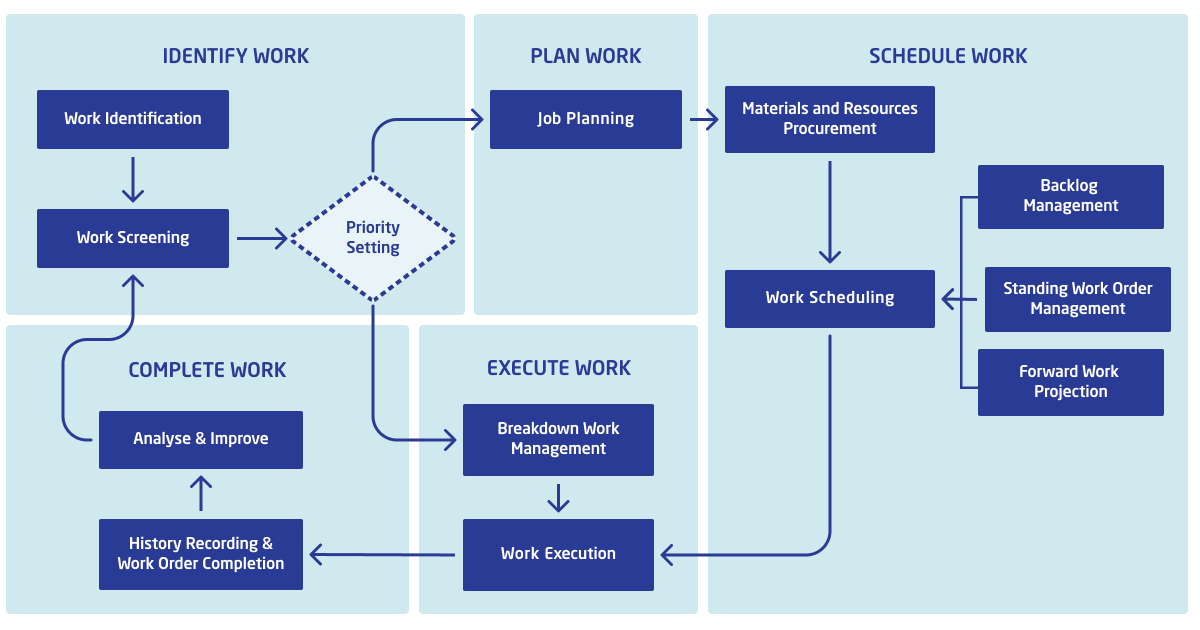 Source: www.assetivity.com.au
Maintenance requests are the principal input for identifying work. When the requests come from operations or other people in the business, they are typically reactive or corrective work requests. If approved, they are planned, scheduled, executed, and completed.
But it's not just the maintenance organization that drives this process.
Operations and Maintenance Teams Benefit from Working Together
We said that many parts of the organization can generate maintenance requests, and it is true. But the principal driver of industrial reactive work requests is the Operations team. They are the ones closest to the assets, which rely on the assets to deliver a saleable product.
Operations and Maintenance are intertwined and interdependent. The latter provides a service to Operations to maintain the asset's capability to deliver the right products, on time, and at an acceptable quality level.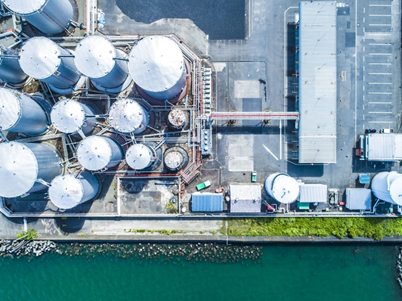 The Operations team – and particularly management - often finds itself under great pressure to 'hit the numbers' and keep the assets running 24/7. They just cannot afford unplanned downtime to erode the asset availability and then their key KPI: the Overall Equipment Effectiveness (OEE) score.
Time is cash, and cash is king as the old saying goes.
For this reason, the Maintenance team also comes under significant pressure to maintain the capability of the assets and to minimize downtime. When machines fail, the technicians are under great pressure to get them running again immediately – not always the best scenario for lasting repairs and reliability.
Therefore, Operations and Maintenance need to try to work together – not against each other.
One way is for Operations to buy into and proactively use maintenance requests.
This would be particularly effective in a business that uses an Operator Asset Care philosophy where the operator is the first defense line in spotting imminent failure. He or she could carry a mobile device and quickly raise a maintenance request as follows: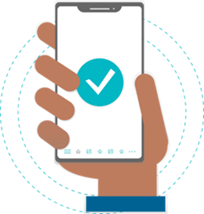 Group Code: Filler Machine
Request Type: Vibration
Priority: High
Description: Significant increase in turret vibration on Filler 2B. It is causing line efficiency losses and spillages. It needs re-setting ASAP.
Request Date: 21st February 2021, 9.35am.
This reactive maintenance request - on a cloud-connected device - would be brought to the Maintenance team's attention almost immediately. Automated emails can be set up to key responders. Reaction times will be quicker - and hence availability will be higher.
That is a simple, elegant, and powerful tool.
Request proactive work
On less urgent maintenance requests, Operations has an opportunity to request proactive work. When they see the degradation of a component, they may request a maintenance intervention ahead of time:
Group Code: Conveyors
Request Type: Noisy Bearing
Priority: Medium
Description: Drive bearing has become noisier. It will need replacing on maintenance down day next week.
Request Date: 21st February 2021, 10.15am.
The maintenance planner will then screen this maintenance request. If approved, it will become a work order, routed to a technician with the right skill set, and prioritized as required:
Asset: Conveyor 7-C
Description: Worn drive end bearing at the conveyor drive unit
Date: 27th February 2021, 8am.
Instructions: Isolate conveyor (electrically). Replace drive end bearing (SKF 6203 ZZ C). Use SOP BR23.1 for bearing replacement techniques and required tools.
Category Code: Mechanical Replacement
Priority Code: High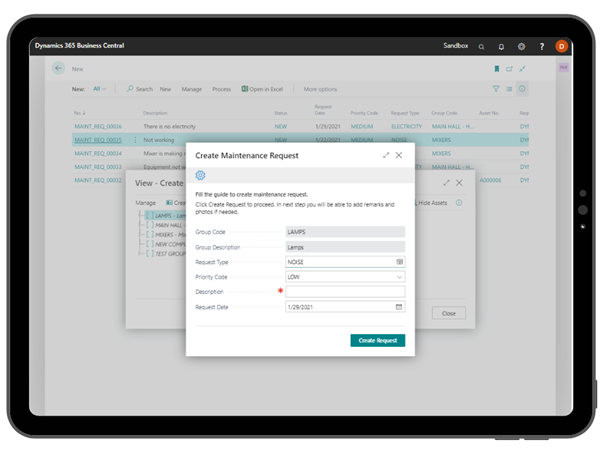 The great thing about cloud-connected, real-time work management is that the requester (or anyone with a login) can see if the problem or defect has already been reported.
This can save a lot of wasted time and double work.
This is what we mean by communication is key.
The requester can have a live view of the work or request status, i.e. is it in planning? Approved? In progress? Awaiting spares? Scheduled? Complete?
And the best systems allow the requester to receive an email when something changes on the maintenance request. Operations managers can browse a list of all requests submitted by Operations and see if there is a pattern in the requests that are raised.
Work Requests in the Food & Beverage Industry
One such industry that makes use of maintenance requests is the food and beverage industry.
In these industries, profit margins are low, volumes are high, and therefore continuous operations are critical - downtime is a big deal.
The maintenance team needs to be responsive.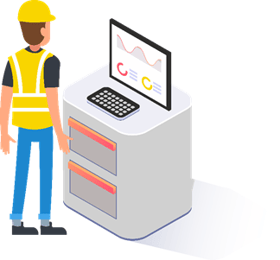 These industries are highly regulated by the FDA (Food and Drug Administration) and the FSA (Food Standards Agency). Then you have GMP (Good Manufacturing Practice) and FMSA (Food Safety Modernization Act) audits taking place. And not to mention regular customer audits digging around your people, processes, paperwork, and assets!
All these audits and intrusions are enough to strike terror and stress into the heart of a maintenance manager.
Any manager, in fact.
Suppose the auditors often ask for maintenance records on the assets. Why not be prepared with a cloud-connected system that digitally stores your maintenance strategy and all maintenance requests past and present?
Solution
Dynaway Requests module is an online solution for quick and easy reporting of possible faults and errors that are detected in a production or building facility. The intended users are:
Employees working in offices.

Workers on the shop floor.

Machine operators.

Other equipment and assets serviced by the maintenance team.
Request Maintenance from Your Mobile App
Employees can create requests from the Microsoft Dynamics 365 Business Central app from a mobile device. With Dynaway Requests, you can handle maintenance requests in a timely manner to increase wrench time, improve communication between Operations and Maintenance, and reduce audit time and compliance.