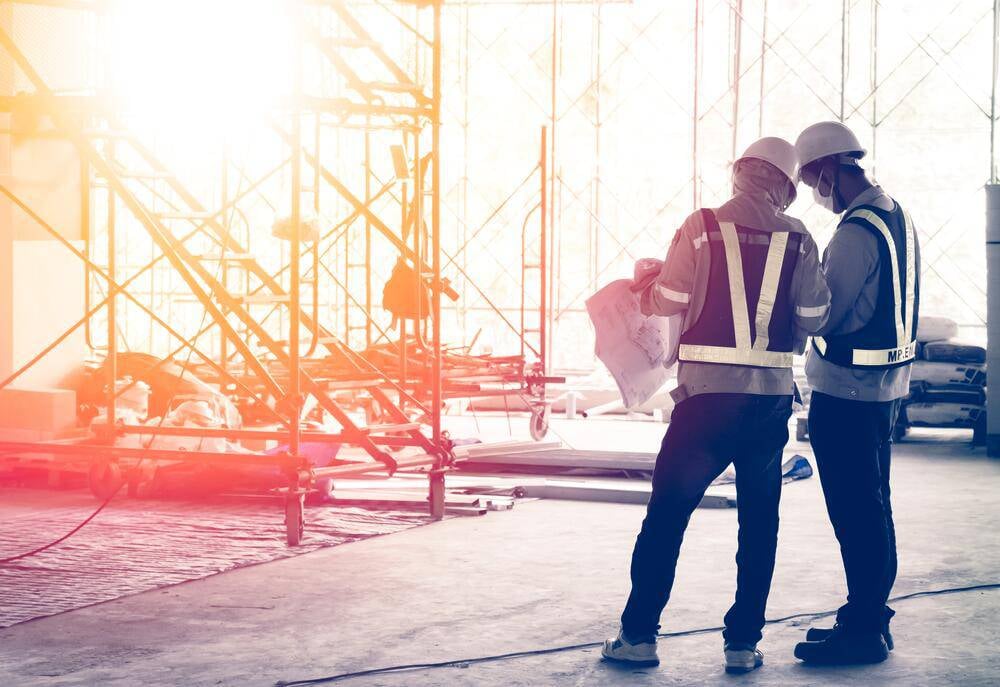 If you have not been properly caring for the health of your company's equipment through preventive maintenance, then you may be surprised by the benefits a preventative asset maintenance plan could bring to your business.
What is Preventive maintenance?
Preventive Maintenance is proactive maintenance that is performed regularly at predetermined intervals in order to prevent asset failure and unplanned downtime. Preventive maintenance program is then a critical part of maintaining any business's assets as it ensures optimal performance of equipment in long term. In fact, properly caring for the health of your business's assets can help to reduce not only equipment maintenance costs but for your business overall. If your business has been relying on reactive maintenance for your equipment (which is waiting until your equipment show signs of damage to perform repairs), here are just a few of the reasons why you should consider switching to a preventive maintenance strategy.
Benefits of preventive maintenance software:
1. Prevent Major Repairs
By implementing a preventive maintenance and using software programs like computerized maintenance management system, routine preventative maintenance schedules will result in the need for fewer major repairs. The fact is that all maintenance issues get worse over time, and the longer an issue goes unfixed, the more damage it can cause. Relying on reactive maintenance will then result in performing maintenance less frequently, but this will likely also result in your equipment breaking down and requiring costly, complex repairs. It can be quite frustrating to have your equipment breakdown only to find out that what could have been a minor fix is now a major problem. Preventive maintenance allows you to address small problems over time, which can prevent major problems and make maintenance less expensive and easier to handle in the long-run.
2. Extend the Life of Assets
One of the most important reasons to invest in preventive maintenance is that this can help to extend the usable life of your assets. When equipment is neglected and not properly maintained, this can drastically decrease its lifespan. While many people will neglect proper maintenance in order to save money, the fact is that this can have the opposite effect. The time and money you invest into maintaining your equipment will extend its life, which can save you a great deal of money in the long run as you will not have to replace this equipment as frequently as you otherwise would have to.
3. Reduce Maintenance Costs
In general, there is often a misconception that preventive maintenance will cost a lot of money and is an unnecessary expense. However, proactive, preventive maintenance generally has the opposite effect as it has been proven to lower equipment maintenance costs by allowing you to catch small issues before they turn into major problems. Investing in regular, low-cost maintenance and repairs can help to ensure that your equipment does not require more expensive repairs down the road, and it can save you a great deal of money over time by preventing you from having to replace costly equipment prematurely as well as help with Inventory Optimization.
4. Prevent Delays
When you rely on reactive maintenance instead of investing in preventive maintenance, not only will this cost you more on asset management, but it can also cause costly delays and reductions in productivity. Should you wait until an asset shows signs of problems, or breaks down altogether, before you perform necessary maintenance, you may find that a crucial piece of equipment becomes unusable for a significant period of time. This can mean a significant drop in productivity, which could result in major delays, loss of contracts, and a dip in revenue. Thusly, while creating and implementing a preventive maintenance strategy may seem like an unnecessary expense, preventive maintenance should actually be viewed as a cost-saving investment in the future stability of your company.
5. Increase Productivity
Not only can unexpected breakdowns cause decreases in productivity, but a lack of regular maintenance can also cause your equipment to slow down over time. After continual use, all equipment and devices will begin to deteriorate in functionality, making them less efficient and less reliable. While the deterioration is usually slow enough that you are not likely to notice significant changes in your equipment, it is likely that you will eventually notice a drop in production. However, much of this deterioration can be avoided by investing in a proper preventive maintenance plan and scheduling work orders at a right time. By taking proper care of your equipment you can slow down this deterioration process, which can help you to maximize productivity.
6. Enhance Safety
Perhaps the most important reason to invest in preventive maintenance is to enhance the safety of your facilities. Equipment failures can not only mean expensive repairs, but depending on the type of equipment you work with a catastrophic failure could also cause bodily harm to you and/or your employees. For instance, should a worn hose that pumps hazardous materials suddenly fail, this could seriously injure a nearby operator. This would not only cause damage to facilities and halt production, but you would also be leaving yourself open to being sued by your employees due to your negligence. Preventive maintenance is then a necessity in order to ensure that you maintain a safe and efficient work environment.
As you can see, proper preventive maintenance program for your equipment is essential in order to ensure that your assets work efficiently and safely. Furthermore, a proactive approach to maintenance will help to save you money on equipment repairs and replacement. However, planning a preventive maintenance schedule, and determining what needs to be done when, can be extremely difficult as you will have to track data manually in order to determine when servicing needs to be performed based on time and usage data. This is where Enterprise Asset Management (EAM) tools can prove to be essential for many businesses.
An EAM / CMMS Software can help you to plan, track, and optimize your maintenance activities in order to ensure that proactive maintenance is performed as necessary to keep your equipment running at optimal levels. If your company does not use maintenance scheduling software to help you manage your maintenance programs, you may be surprised to discover the benefits these programs can provide. Contact us to learn more about Enterprise Asset Management software and the benefits it could bring to your company.
Continue to read: All you need to know about Preventive Maintenance