As a maintenance manager, your livelihood hinges on your ability to control maintenance costs and minimize production downtime.
Whether you work in manufacturing or in the food and beverage industry, you need to protect the health of your equipment and take the necessary measures to ensure that your facility runs efficiently. One of the best ways to accomplish these goals is to develop a strategic spare parts management method to organize your spare parts. Below are eight best practices to help optimize your spare parts inventory.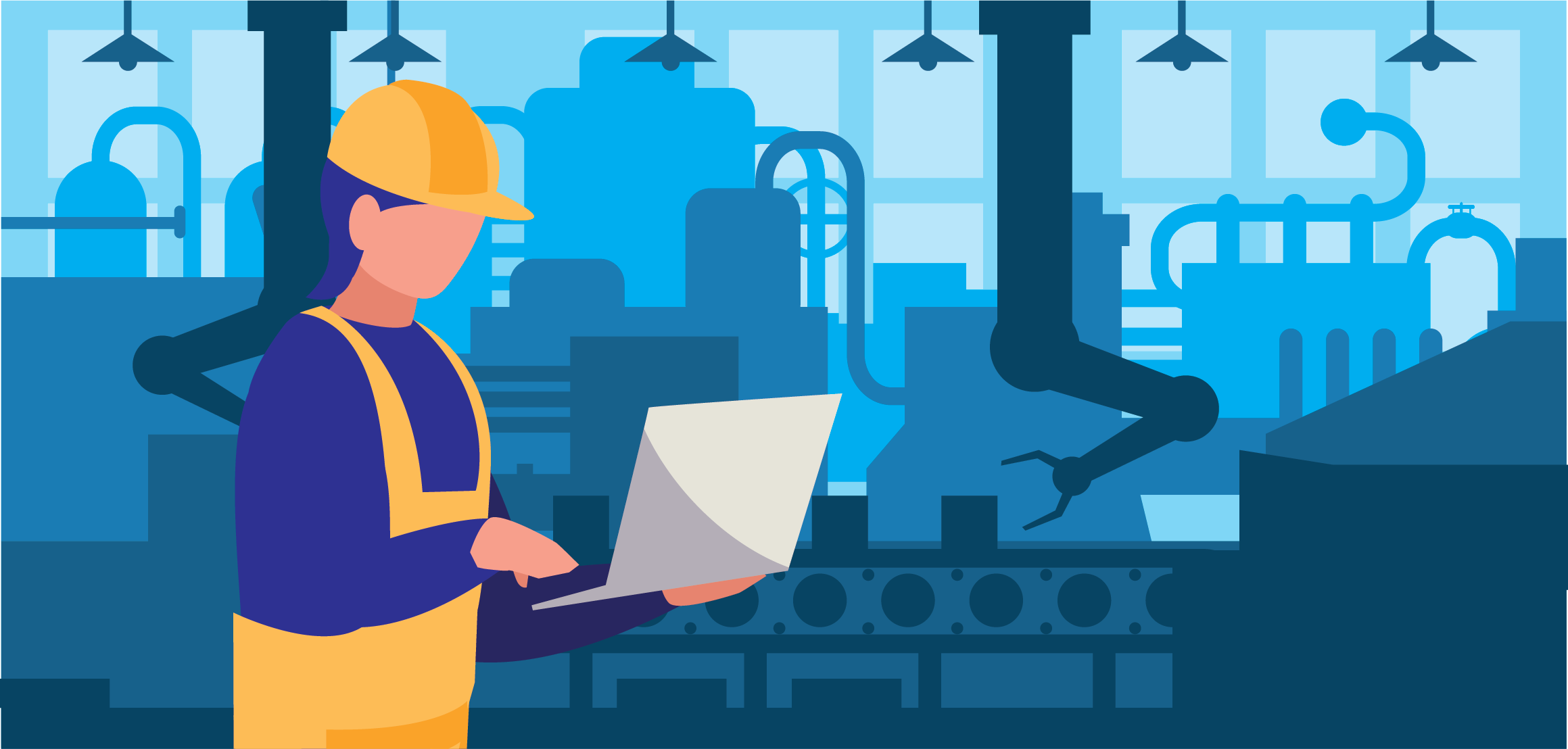 1) Ensure that your inventory records are comprehensive
One of the greatest challenges facing inventory control specialists is tracking for excess or unused parts that are not included in a company's existing inventory control system. While it can be tempting to temporarily store these "one off" parts or components in a box in the corner, they should be assigned an official part number and added to your inventory control system.
Learn which KPI's are the most important to measure.
2) Centralize your spare parts inventory
Centralizing your spare parts within your main warehouse simplifies the inventory control process and helps bolster inventory accuracy. If your warehouse space is limited or if you have a single physical warehouse to house all of your equipment and parts, you can physically centralize your parts inventory by creating a wire cage or enclosure where you can house your parts. You can simplify an online search for parts by using a unique prefix for all spare parts.
3) Assign a dedicated employee to oversee your stock levels
Parts inventory shrinkage is one of the greatest challenges facing manufacturers and food and beverage maintenance specialists. Top causes of inventory shrinkage include poor control of parts inventory and paperwork errors. You can help prevent these pitfalls by assigning a dedicated employee to control your parts inventory. Ideally, your inventory specialist will help prevent inventory shrinkage by using the following strategies:
Limit the number of employees who are able to receive parts into stock
Restrict physical access to your parts department to authorized personnel only
Create a process to track temporary removal of parts from inventory
4) Integrate EAM and ERP
IBIS World points to the "ability to control stock on hand and maintain appropriate inventory levels" as a key factor for success for manufacturers. One of the best ways to achieve this goal is to have spare parts inventory software through EAM and ERP integration. Having one centralized tool to manage inventory bolsters accuracy and creates a seamless process for inventory control personnel.
Historically, EAM and ERP integration was not always an easy process. However, today's system integrators have simplified the process. Integration is best achieved by ensuring seamless connectivity between financials and using the same system to perform work management tasks such as purchasing.
5) Simplify your work order procedures
One of the greatest tasks facing warehouse managers is documenting that a spare part was removed from inventory and used to maintain a piece of equipment. Without the availability of a mobile solution for an employee to use on the spot, paperwork must be completed by the employee. Unfortunately, employees often fail to complete this paperwork right away or forget to complete it altogether. This can lead to inaccurate inventory levels.
A formal work order should always be processed, no matter how small the order. This measure helps to protect the accuracy of your inventory. Here are some ways to help streamline your work orders:
Design a work order entry process that is fast and easy to follow
Hold all employees accountable for following your work order process
Establish consequences for employees who pull parts from inventory without a work order
Whenever possible, stage work orders to minimize order fulfillment delays
6) Regularly update your bill of materials (BOM)
Failure to add or remove a part from a bill of materials (BOM) can wreak havoc on your inventory. On the flip side, keeping your BOM up to date will greatly simplify the process of placing work orders and buying parts. A current BOM helps prevent inventory shortages and can help notify you about the need for regularly scheduled preventive maintenance or servicing.
7) Emphasize inventory control procedures during training
"Having a staff committed to protecting inventory is the most vital ingredient to loss prevention...Whether you're part of a huge chain or a small family business, the need to protect inventory remains the same."
- Controltek
The cornerstone of effective inventory control is a team of employees that are committed to doing their part to bolster inventory accuracy and protect assets. These points should be emphasized during onboarding, initial training, and on a continuous basis by warehouse management and the executive team. Pain points should be addressed on a regular basis while employees who adhere to established processes should receive recognition.
Employees should also be trained about advances in offline inventory. For example, inventory and spare parts activity can be documented and updated in remote locations without WiFi. This helps to promote sound documentation habits among new and existing employees.
8) Make sure parts are easy to locate
Ensuring that employees can quickly locate spare parts is essential to expediting the order preparation process. You can assess the ease of locating parts by conducting a walk-through of your warehouse and making sure that stock locations are highly detailed. Each part should feature a unique SKU and should be housed in a clearly labeled bin on a designated shelf. Ideally, employees should have real-time access to this information at all times.
What is the single most effective for inventory optimization?
As outlined above, there are many steps you can take to better manage your spare parts inventory. However, the single best path to success is mobile Enterprise Asset Management (EAM) that integrates seamlessly with your company's ERP system. By introducing mobile EAM, workers are able to manage spare parts faster and more accurately. Additional benefits include the ability to automatically create purchase orders and better protect inventory.
As a leader in the EAM industry, Dynaway offers a cutting-edge EAM module that achieves the goals above while controlling costs. In addition to reducing maintenance labor costs by 50%, Dynaway's EAM module can help you reduce production downtime by 20% and significantly. The end result is a healthier bottom line for your organization. We invite you to contact us to learn more about the benefits of our EAM module. We look forward to helping you optimize your spare parts inventory!
Ready to learn more about best practices for equipment maintenance?
You can find more resources here.