Are you tired of dealing with failing assets, unexpected downtime, safety near misses, environmental fines, and cyber risks?
Global standards and certifications can help you ease the pain.
Enterprise asset management (EAM) software is a facilitation tool for achieving your organizational goals and objectives.
But it's not everything.
You also need standards to guide you along the organizational excellence path and get your organization certified. Sometimes standards are industry-mandatory and certification is required; sometimes they are optional.
One thing is certain: certification will give you a competitive advantage whilst doing the right thing.
KEY TAKEAWAYS
The five most important asset management standards are

ISO 55000 series,

PAS 55,

ISO 14001,

OHSAS 18001/ISO 45001,

ANSI/ISA-62443.




By becoming certified in these important standards, organizations can position themselves effectively to mitigate asset, health, safety, environmental, and cyberspace risks, thereby enhancing organizational performance and optimizing their EAM software or system.
Why standards?
They provide guidelines for efficient and effective asset and risk management. Adhering to these standards can save you money and improve your reputation, increase asset productivity, and ensure that your physical assets are working towards your goals.
We know what you're thinking - not the most exciting topic. But it is critical.
Which standards?
Most industries and manufacturing plants require an EAM system, and in tandem with this, they need to adhere to standards to get the best out of the system.
The five most typical standards are:
ISO 55000 series,

PAS 55,

ISO 14001,

OHSAS 18001 / ISO 45001,

ANSI/ISA-62443.
That's lots of acronyms and numbers to decipher, so let's look at them in turn…
1. ISO 55000 Series
This standard is growing quickly and going from strength to strength in the scale of its adoption.
The international standard for Asset Management provides a framework for the effective management of assets, and the requirements for the management system.
Whether you manufacture bottles of orange juice or build nuclear submarines, asset management is a critical lever for all business departments.
To take your asset management system to the next level and deliver true value from your asset base, the ISO 55000 standards are crucial.
The guidelines are all about optimizing your tangible and intangible assets to save money, reduce downtime, and increase productivity.
Here we see that ISO 55000 consists of three standards:
ISO 55000 Asset Management - Overview, principles, and terminology.
ISO 55001 Asset Management – Requirements.
ISO 55002 Asset Management - Guidelines on the application of ISO 55001.
In turn, the ISO 55000 standards are made up of seven key elements that will help you understand where to focus resources:
Context

Leadership

Support

Operation

Performance evaluation

Improvement.
Although the ISO 55000 series advises on what activities to do, they don't tell you how to do them. That's for the user and practitioner to determine. Each of the seven elements plays a key role in creating a complete and effective asset management system.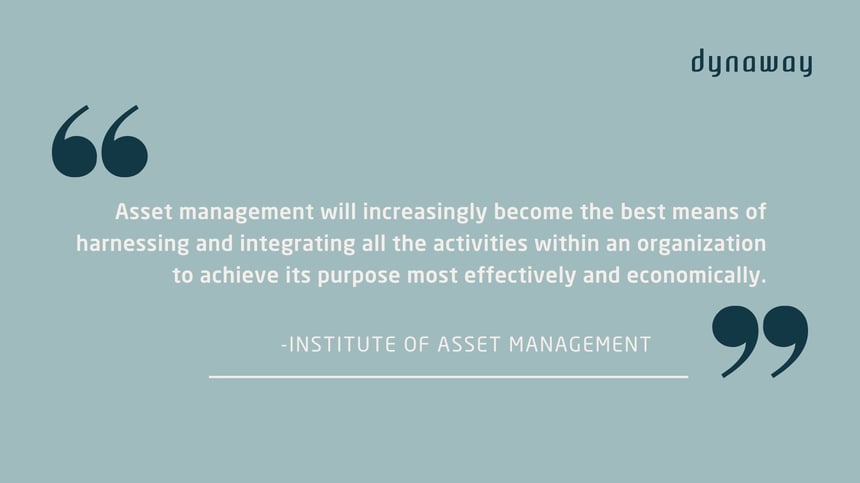 The ISO 55000 series emphasizes the balancing of costs, risk, and performance to deliver real value and create asset management plans that maximize efficiency while minimizing risk and costs.
So, whether you're managing a fleet of assets, buildings, or manufacturing plants, the ISO 55000 standards can help you get value from your asset base and achieve organizational objectives.
If you had never heard of the series before today, it's time to catch up.
2. PAS 55
This was the forerunner to the ISO 55000 series and was initiated by the Institute of Asset Management (IAM).
The PAS (Publicly Available Standard) 55 is a British standard for the optimized management of physical assets. Whereas ISO 55000 is for any type of asset, PAS 55 is for physical assets only. It specifies definitions and 28 requirements for establishing and verifying a coherent and optimized lifecycle management system for all physical assets.
In some industries, it became a regulatory requirement to be certified against PAS 55, but it is now gradually being replaced by the global ISO 55000 standards. Though formally withdrawn as a standard from the BSI (British Standards Institution) in 2015, PAS 55 is, however, still very useful for guidance and education.
3. ISO 14001
The environment around us and our interaction with it is becoming more critical on almost a daily basis.
ISO 14001 outlines a framework for creating and implementing an effective Environmental Management System (EMS).
Now, this is a very common standard that most people have heard of across all industries.
Whilst it is not mandatory for all industries, it is often demanded by clients and customers as part of the supply chain process. It helps organizations to:
reduce their environmental impact

improve resource efficiency

enhance their reputation by showing commitment to sustainability
This environmental management standard can be integrated with asset management to address environmental risks associated with assets in your factory, plant, or organization.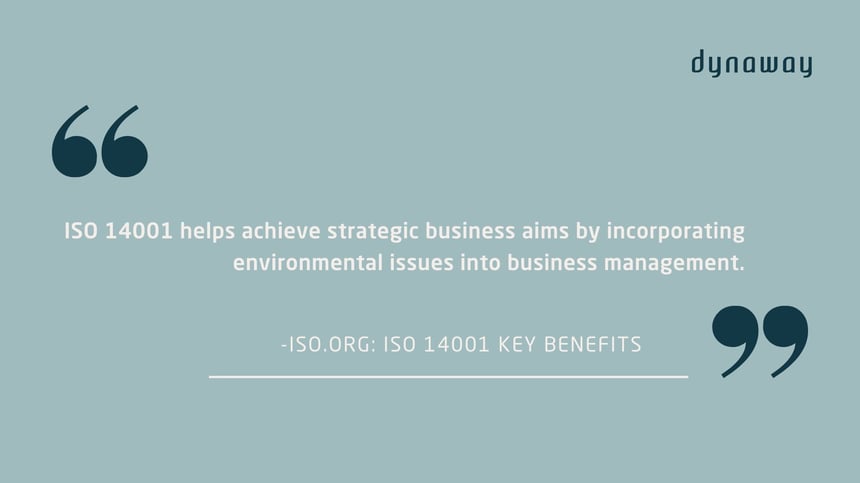 It contains guidelines to identify and control the environmental impact of your activities, products, and services. ISO 14001 encourages you to be proactive in environmental management: set measurable targets and continually improve your environmental performance.
The standard focuses on environmental issues that may be likely for your organization: air and water pollution, waste management, climate change, and biodiversity conservation.
The standard requires organizations to comply with all environmental laws and regulations and to actively consider the views of stakeholders such as employees, customers, and the local community.
Implementing and certifying against this standard will give your organization a strategic edge whilst doing good for the environment.
4. OHSAS 18001 / ISO 45001
This is a well-known occupational health and safety management standard.
It is designed to keep us all safe so we can get home to our families and loved ones every night.
Previously known as OHSAS 18001 but now superseded by ISO 45001, it can be integrated with asset management systems to address safety risks associated with organizational assets.
The OHSAS 18001 / ISO 45001 standard is a framework for implementing and managing an effective Occupational Health and Safety Management System (OHSMS).
It'll give you clear guidelines for:
identifying and controlling workplace hazards

preventing accidents and injuries

promoting a safe and healthy work environment
OHSAS 18001 / ISO 45001 emphasizes a proactive approach to health and safety management. You should: set measurable objectives and targets, and continually improve performance.
The standard requires you to identify and comply with all relevant health and safety legislation and regulations, as well as to engage with your workers and stakeholders to identify hazards and manage risks.
Though not mandatory, the standard is applicable to organizations of all types, sectors, and sizes. It helps create a safe and healthy work environment, reduces workplace accidents, and enhances employee well-being.
5. ANSI/ISA-62443
You've got IT systems, right? You use SaaS? Your employees use Wi-Fi?
Whether you're in food and beverage or nuclear, you need to know about this standard.
The ANSI/ISA-62443 standard, also known as the Industrial Automation and Control Systems (IACS) Security standard, is a framework for securing industrial control systems against cyber threats.
The standard helps you develop and implement a vigorous security program that addresses the security challenges faced by industrial control systems.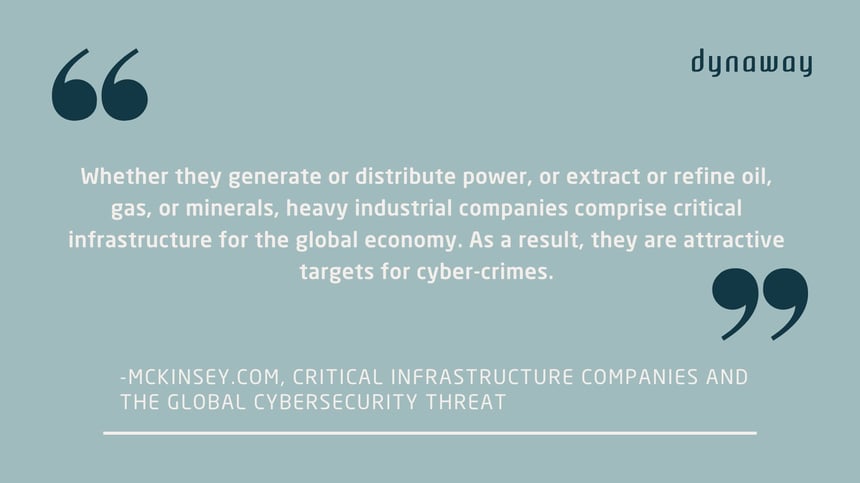 The standard covers many topics, including:
cybersecurity

security policies and procedures

access control

incident response

security monitoring
So, if you have automated production lines, robots, IoT devices, boilers, or compressors, it emphasizes the importance of implementing a multi-layered approach to cybersecurity which includes both technical and non-technical controls.
By implementing the ANSI/ISA-62443 standard, organizations can demonstrate their commitment to cybersecurity and safeguard their operations against cyber threats, and at the same time, protect their critical assets and infrastructure and enhance the overall resilience of their operations.
And now you know
So that was a very brief introduction to 5 important standards that are key to organizational performance and getting the best out of your EAM software or system.
Get aware and get certified to these standards, and you can be sure that you are positioning your plant, factory, or organization in the best possible place to counter asset, health, safety, environmental, and cyberspace risks.