Modern CMMS / EAM software can offer you so much more than its 20th century predecessors.
In this digital and dynamic industry 4.0 era, the spotlight is now focused on ease of use, mobility, flexibility, connectivity, performance, and cost. Many old computerized maintenance management systems (CMMS) or enterprise asset management (EAM) systems are barriers to better maintenance of assets and service to operations and manufacturing.
The new systems are a gateway to empowering users in an evolving digital future.
Across the global industrial landscape, excellence-focused manufacturers are waking up to the realization that CMMS/EAM can be a real enabler of professional maintenance and asset management.
The right balance of costs, risk, and performance at your fingertips.
But why are they switching?
Why excellence-focused organizations switch to modern EAM/CMMS
1. The existing system is difficult or complicated to use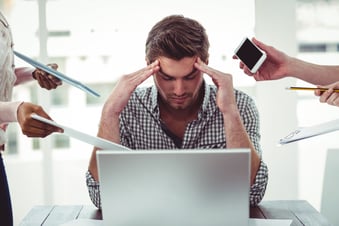 'Wait a minute… how do you submit it? How do I undo…Hold on… Ermm…Damn it! Call IT again!'
We've all scratched our heads from time to time when using software that just isn't intuitive. And some CMMS or EAMs are no different. Traditionally these were big ticket investments for organizations. Something you don't want to get wrong.
And they could be very clunky, awkward, and tricky to use.
Multiple open windows – cluttering your screen. Lots of codes to memorize. Complex workflow processes. Outdated user interfaces. Nightmare integrations. And many of us have had those epic phone battles with Jim in the Stores.
'But the screen is telling me that the gasket is there!' you cry.
'Well, I guarantee you, it's not!' says Jim confidently.
And what does all this really mean?
Simple. People won't use it. They'll do the bare minimum or avoid it all together. They'll find workarounds. And they'll complain.
A lot.
Every second employee wastes trying to navigate a CMMS that is not intuitive or user-friendly is hard cash flowing out of the business.
Excellence-focused organizations want powerful but simple to use CMMS/EAM. The systems must solve problems, not create them. They must enhance, not distract. Add value to your business, not create misery and broken people.
2. The current CMMS is not capable
Times change, expectations change.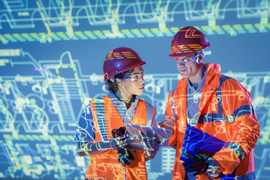 It may be that your organization's current CMMS / EAM is not able to fulfill your needs for modern maintenance management. Maybe you can't customize it as you wish. There are no new modules or features to exploit.
What may have worked 10 years ago does not work today.
The industrial and maintenance landscape has changed. Future-focused organizations need more efficient and effective processes and systems to compete. They will change their CMMS / EAM if it means better employee engagement, better insights and business intelligence…and to stop you from arguing with Jim in the Stores.
3. Reduced operational or business budget
Big, traditional software providers have a reputation for being a little… shall we say…expensive.
Years ago, there were few CMMS / EAM options on the table. But time has gone on and technological capability has increased and simultaneously prices have lowered. The disruptors came in and offered agile, digital, mobile, and modern products.
And at much more competitive prices.
In light of global competition, squeezed budgets, and increased scrutiny on costs, organizations are switching to software that is cheaper but still delivers demanding asset management requirements. Modern CMMS / EAM providers offer a lot more in terms of plans, prices, customization.
4. Industry 4.0
The 4th industrial revolution is upon us. It is single-handedly changing the maintenance work management landscape.
Mobile solutions – technicians can use tablets and phones at the work site to open and close

work orders

, look at manuals, follow instructions, and check for spares in stores.
Cloud-based software – any employee with a login can access the

maintenance data

and information from anywhere with a Wi-Fi or cellular network connection.
No more paper – technicians no longer need pens, piles of paperwork, and annoying clipboards.
There are many more reasons why there is top-down organizational pressure to make the switch to a modern CMMS / EAM.
Above all it is a competitive advantage. It makes your business increasingly effective and efficient.
Don't fall behind.
5. Reliability and asset management requirements
With the advent and growth of the ISO 55000 suite of standards, there is increasing focus on the benefits of asset management and delivering value from an organization's assets – whether physical or intangible.
More specifically for manufacturers and maintenance organizations, asset reliability and availability are of great concern. They want a CMMS that can provide:
Asset registers

built to ISO 14224

Asset criticality rankings

Asset types and groups

Maintenance strategies

Maintenance plans

Failure data

Planning and scheduling tools

Key asset information

Integration with other organizational software (condition monitoring, inventory, procurement, accounting, etc.)
… and much more.
6. Increase workforce productivity
Switching your EAM/CMMS can provide a great platform for productivity gains.
A common maintenance efficiency indicator is wrench time. This is the time that technicians spend on the job, fixing the asset. Not walking back and forth to stores, or scratching their heads, or wondering where the instructions are.
A modern EAM/CMMS and mobile solution enables your technicians to:
Know what permits are required before they start
See and follow clear job instructions, step-by-step
Understand what asset spares are required to perform the job
Know whether the emergency spare is in stock
Know what tools are required to perform the job
All of this live and up to date maintenance information can help you and your technicians defeat that enemy of productivity: wasted time.
7. Risks of knowledge loss
The dreaded brain drain!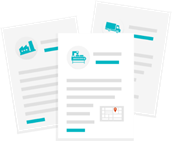 This a serious issue for most organizations around the world – particularly in manufacturing and engineering operations. More and more 'baby boomers' are retiring and taking their knowledge with them. Younger generations seem less keen for careers in industry.
All this exacerbates the need to retain the knowledge base within an organization.
Excellence-focused organizations understand that an effective CMMS /EAM can be a channel for knowledge transfer and retention. It can standardize data and processes, and document worker knowledge in the form of maintenance procedures, PM inspections, and asset history. This is all incredibly important for onboarding new starters.
8. Reporting capability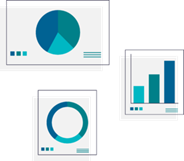 Maintenance performance data converted to information is business intelligence. It's a competitive advantage.
But what if your old CMMS can't store that sort of information or generating reports?
Then things will need to change if you don't want to be left behind in the barren, battle-scarred, no-man's land of Industry 3.0.
Maintenance decision makers need reports to get a rapid overview of maintenance performance and KPIs. Maintenance decisions must be data-driven to be effective.
Access to digital dashboards and reporting functions is required by everyone - whether it's the technician trying to influence unplanned downtime or the CEO balancing operational costs. They must be able to see trends and performance changes at the touch of a button.
Therefore, modern organizations are switching to dynamic and digital CMMS/ EAM software.
Business insights. Business intelligence.
9. Life cycle cost control
Part of the whole asset management ethos is being in control of life cycle costs. Delivering value for your organization through its assets. A good EAM/CMMS can help deliver that value for shareholders by understanding the life cycle's CapEx and OpEx costs.
Life cycle costs refer to any costs associated with the design, purchase, installation, operation, maintenance, and disposal of an asset. But how can the EAM/CMMS help in all those phases?
By controlling, monitoring, and providing visibility of costs at every point in time
Operational costs can be analyzed for improvement opportunities throughout the life cycle
Maintenance costs can be optimized through professional work order management
Reliability and availability can be optimized with system and asset data and analysis
Asset repair/replacement decisions can be made with good quality information from the EAM/CMMS
At each phase of the life cycle, easily accessible data in your EAM / CMMS will enable intelligent decision-making – something that is incredibly difficult to do with low capability systems or spreadsheets.
10. Migration to new ERP software
Finally, maybe your organization is migrating to a new enterprise resource planning (ERP) software?
So, they'll be on the lookout for a new EAM.
A good example of this maybe the transition from Microsoft Dynamics GP to Microsoft Dynamics 365 Business Central.
A transition like this can mean that your new ERP is cloud-hosted and is essentially a software-as-a-service (SaaS). These types of ERP can host modern EAMs as a 3rd party extension. It would typically be downloaded as an app through Microsoft AppSource.
That's enough information for now. That's 10 good, solid reasons why excellence-focused organizations decide to switch to modern CMMS / EAMs.
So, if you need a new one…where can you look?
Where to find an EAM/CMMS that suits your Industry 4.0 requirements
A modern EAM or CMMS solution will play a key role in value delivery for organizations that take asset and maintenance management seriously. Excellence-driven organizations realize that this investment can help balance costs, risks, and performance.
Whether you are using pen & paper, Excel spreadsheets or an EAM for managing your maintenance today, you can try Dynaway EAM for FREE. Our vision behind the product was to create a FREE version of an EAM system that is fully functional, built-in Business Central, and easy to use.
The reason behind the free product is that we want to make it easy for users to decide about the EAM system that meets their needs and requirements. No long-term investments, easy installation, and standard Business Central functionality that users already know.
You can start using Dynaway EAM today, no credit card required! Get it directly from Microsoft AppSource.