For manufacturers and consumers across all industries, the world is a tough and challenging place right now.
In the USA, the manufacturing industry faces multiple challenges on multiple fronts. Instability seems to be the new normal in commodities, prices, climate, people, and technologies. These challenges will clearly impact the manufacturing industry's capacity to compete with others in a global market.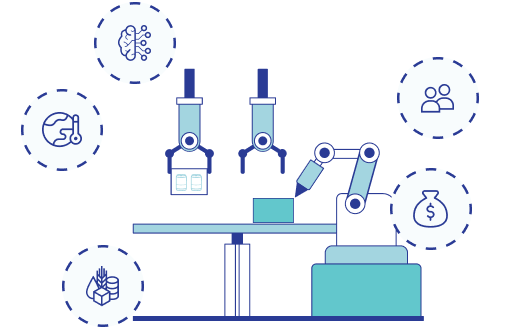 Businesses must consider the challenges and the risks to stay competitive and achieve their objectives. Here are the 5 current challenges to overcome:
1. Skills Shortage
Across every industry, this is a pressing and desperate issue.
Particularly evident in the manufacturing sector, it is common for companies to struggle to find specialists in mechanical engineering, welding, robotics, electrical engineering, and reliability. Post-Covid, economies are recovering, and producers want to expand, but there is increasing competition for skilled workers. This drives up wages but, more importantly, creates pressure on existing workforces to deliver more output with the same or fewer workers. And if that means people working longer and harder, that's not a good place to be.
Manufacturers need a strategy in place to retain talent by keeping employees engaged, challenged, productive, and feeling like they are important to the company's mission. It's rarely only about the salary package - to keep your staff satisfied, you need to:
Provide training and development opportunities,

Encourage teamwork and collaboration,

Recognize and reward good work,

Value employees' feedback,

Offer a positive work environment.
2. Inflation and Margin Pressures
Inflation is a damaging issue for most producers and, of course, end customers. The cost of goods and services has seen widespread increases due to the upsurge in raw materials costs and supply chain disruption. In tandem with this are higher energy costs across the US and the globe and the rise in labor costs. Whether it's making the product or shipping it, costs have risen for everyone. And that squeezes the manufacturers' profit margin because they can only increase prices so much before upsetting – and then losing - customers.
To counteract the effects of inflation, you can take a blended approach:
First, you can adjust prices upwards, but they must remain competitive and reasonable. Don't take the customer for granted.





Second, you can cut costs. This needs a careful lean manufacturing approach rather than slash and burn. Look for waste and eliminate it – don't just halve the maintenance head count.





Third, increase workforce productivity by using modern technology and

digitalization

strategies.
3. Cyber Security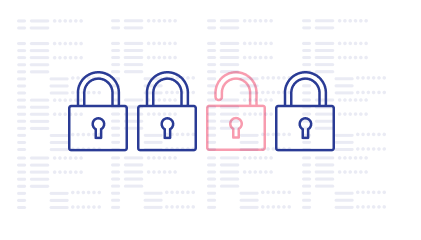 With the unending rise of technology and the shift to the digital landscape, cyber security is a major issue for manufacturers in the USA. Those relying more on digital technologies and automation are increasingly vulnerable to attack. The critical current challenges are the increase in:
Cyber attacks,

Supply chain attacks,

Cloud services attacks,

Tansomware attacks,

Mobile device vulnerabilities.
These multi-pronged attacks cause severe consequences such as losing sensitive business information and intellectual property, operational disruption, equipment damage, and loss of customer trust. Cyber attacks are often politically motivated as well as for financial gain.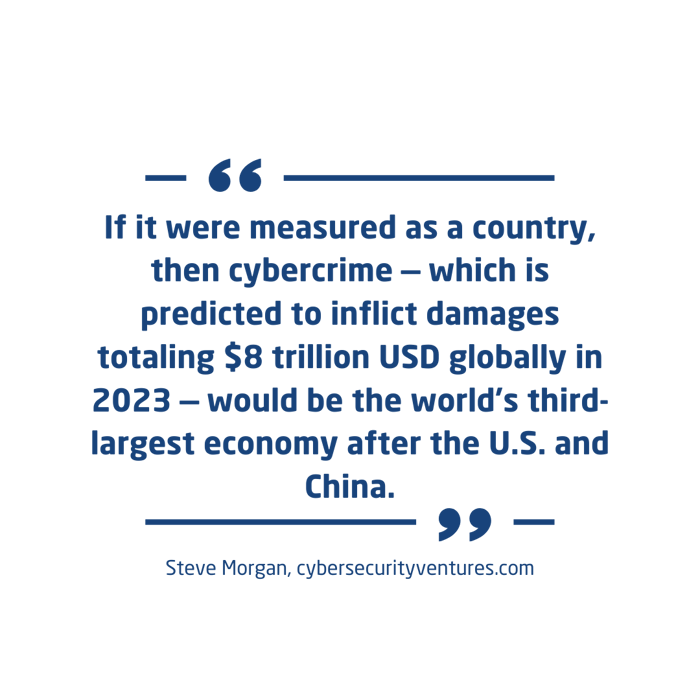 It is imperative that manufacturers take steps to protect themselves from cyberattacks. They require a focus on security visibility, testing and updating of their systems, threat intelligence updates, and a robust security architecture with automated threat response for all parts of the business and IT infrastructure.
4. Environmental Regulations
The current reality and increasing threat of climate change drive stricter environmental regulations. These result in operational challenges from production to emissions to shipping products. In the USA, the Environmental Protection Agency has proposed new regulations that include stricter emissions standards, increased company reporting requirements for climate-related risks and opportunities, and new penalties for non-compliance. An example of the newer regulations is the Inflation Reduction Act 2022, which serves – via a funding package - to incentivize businesses to reduce emissions and generate clean energy.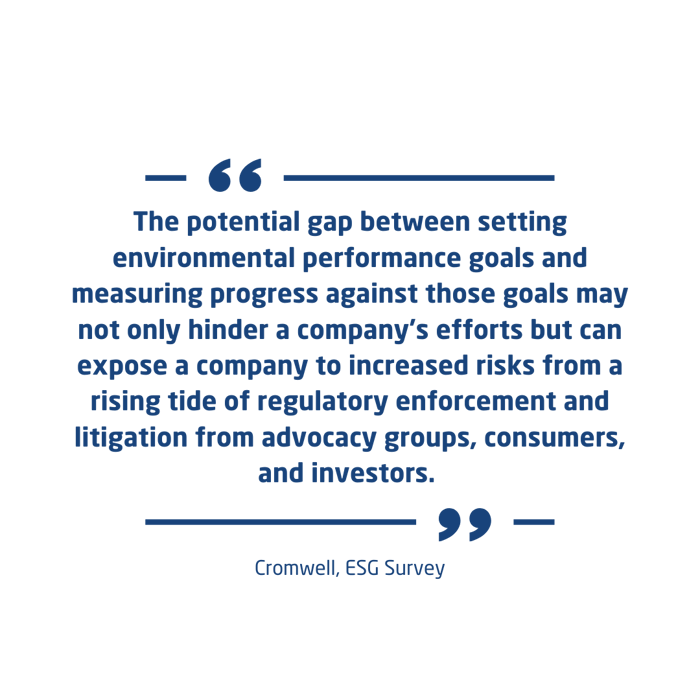 As a manufacturer you should consider complying with these regulations and investing in new technologies and processes to reduce their environmental impact.
This significant change, in support of more sustainable and less damaging manufacturing, is of increasing importance to customers, investors, and the general public.
5. Digitalization
Fabricating is becoming increasingly digital and data-driven in all aspects, from maintenance to production, to finance, to human resource management.
To stay competitive in the global market, you must be able to collect, analyze, and use data effectively to make informed and up-to-date business decisions. This is particularly applicable in maintenance management (EAM/ CMMS) and predictive maintenance. The challenge for manufacturers is that it requires investing in technologies, including sensors, software, and analytics but also in internal resources.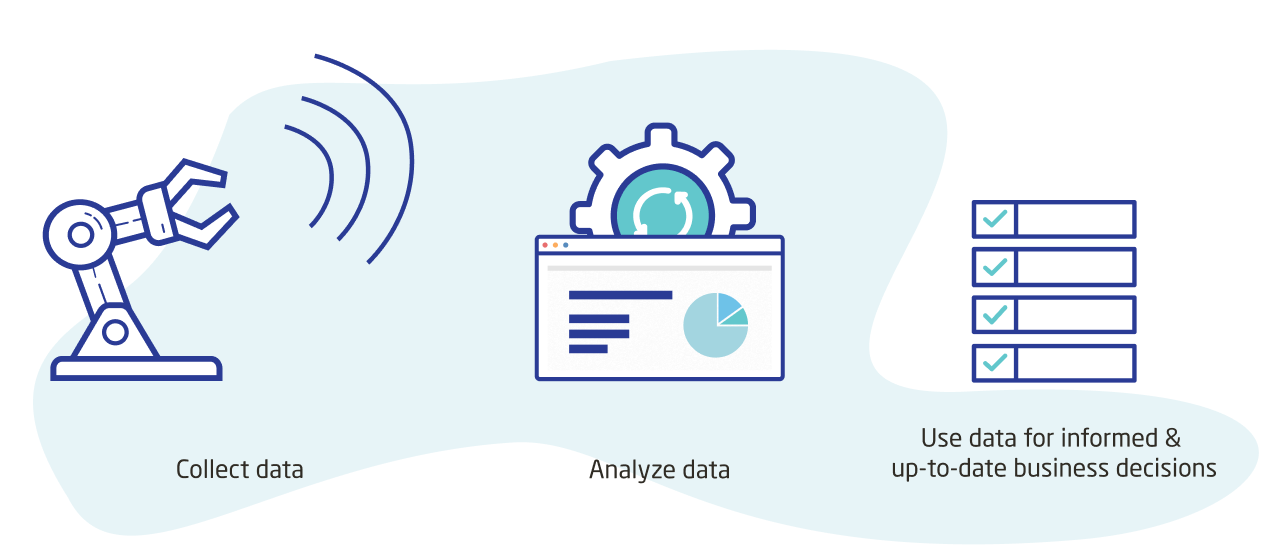 Aside from the initial investment, producers must focus on training and upskilling their workforce. This is to use digital technologies effectively to stay competitive, retain talent and obtain value from the investment. In parallel with this, the business must undergo a cultural change to ensure everyone sees the benefit and uses the new tools.
You must recognize the need for cultural change. A high-tech thermal imaging system is useless if it keeps gathering dust in a storeroom cupboard and employees refuse to use it.
Confront the Challenges
The manufacturing industry in the USA and around the globe is facing several challenges in 2023, including a shortage of skilled labor, inflationary rises, cybersecurity threats, increasingly strict environmental regulations, and digitalization.
To confront and overcome them, you must proactively invest in new technologies and processes, adapt to regulations, and develop the skills of their workforce. By taking these steps, the industry can continue to compete and thrive in the global marketplace.
Read also: 5 Crucial Challenges to Overcome for the Food & Beverage Industry