Digital Transformation stands for the integration of digital technology within all areas of the business which brings value to the company and its customers by changing existing practices. Digitalization has become a must within the manufacturing industry. This has led enterprises to evolve digital-centred business models which create bigger value by providing them with competitive advantage, new offerings and more business opportunities.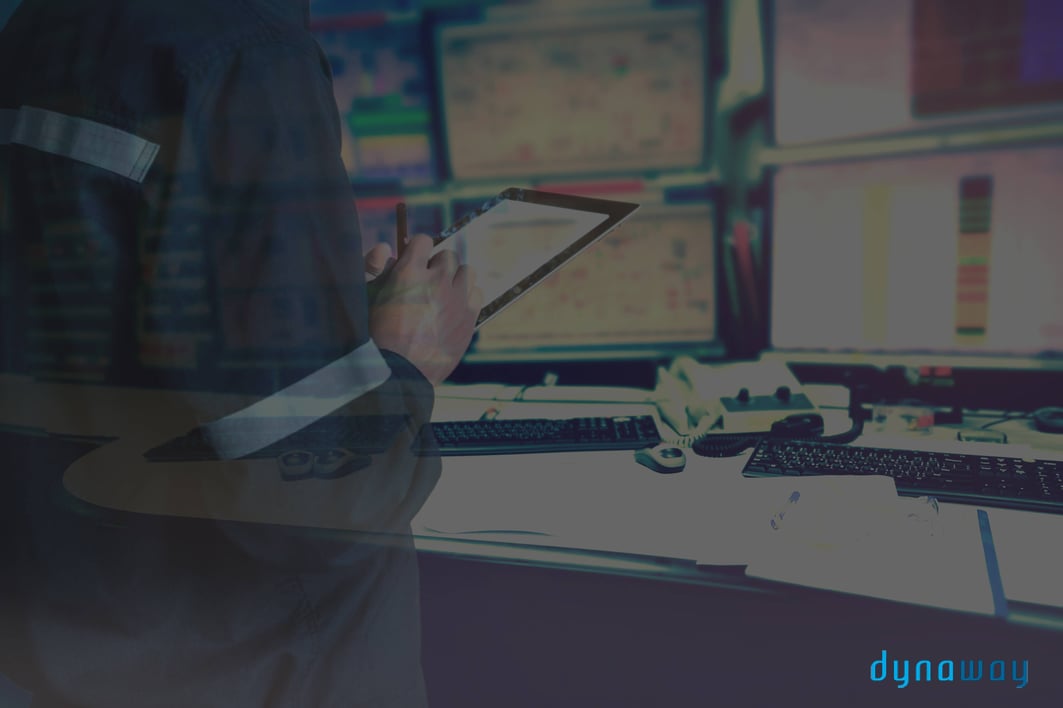 Digitalization does not have only business benefits but also transforms and improves the experience of companies' customers, suppliers, employees, and the different stakeholders.
Based on IDG's 2018 State of Digital Business Transformation , 89% of the enterprises have already considered adopting a digital-first business strategy. But how to initiate a digital change in your company, and what shall be taken into consideration when stepping into large-scale digital transition? Here are some of the considerations you should bear in mind when choosing the path of digitalization.
Digital Transformation – Considerations
1. Define your business goals.
To search for a solution, there should be a problem or a challenge to be solved. Before going into negotiations and meetings with potential software partners, you should define your business needs and objectives. If the business opens more product lines or the company experiences many downtimes during the production process, which leads to higher costs and delays, then you are on the right track. Making an analysis of the situation will help you see the bigger picture and find the right digital solution for your business.
2. Set "digital" into your company's mindset
Change starts with people. This means that when opting for a digital transition, this should be communicated in the right way to each business unit. Each employee has to be prepared for the pros and cons of the process and be informed that the digital journey will be a team effort.
This can be achieved with a coaching session with a consultant, representative of the company software provider, who is responsible for the smooth integration. At Dynaway we work closely with our clients and tailored customer care during and after a solution has been implemented.
Communicating change must be a mission of the company's management level, as well. The best team who can lead the change it is the one who makes the decision for it.
3. Research the possibilities
Digitalization it is a long-term investment which, depending on the scale of the business, may lead to high initial cost for the company. In terms of technical considerations, there are three main ways of integrating an enterprise system.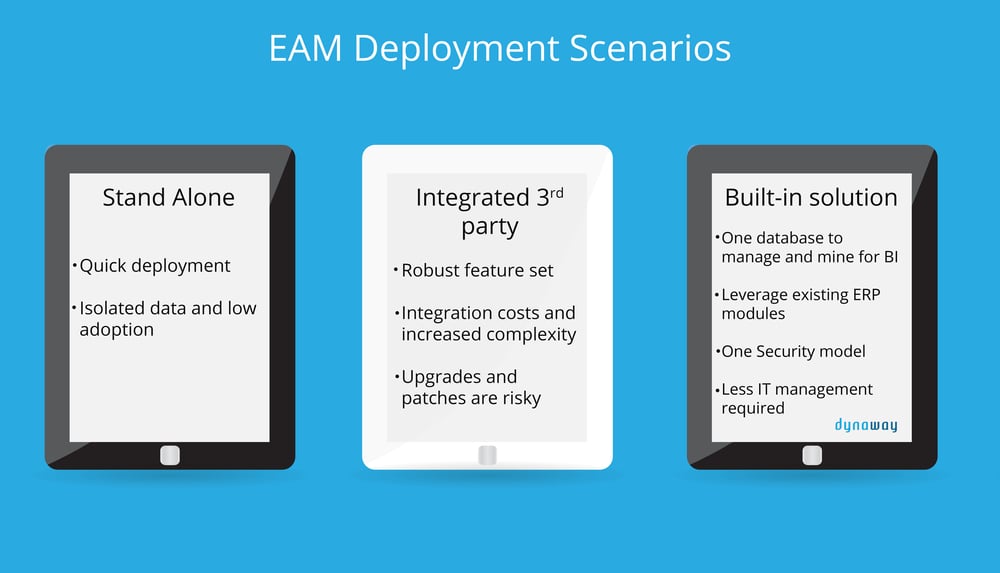 If you still feel like using the good old Microsoft Package and keep track of your processes via Excel, then you are using open source software. However, the available open source cannot provide tailored functions and features to your business, which can be quite a time consuming to set up, especially if your company has different business units and locations, each with various operations.
Third-party software is a programme made to operate on any operating systems but is not created by the provider of the operating system. In other words, they cannot replace fully the vendor software providers. Usually, third-party software is cheaper, however, depending on the company's business goals and performance it can turn out to be more expensive in a long-term period.
Integrated Built-In Software Solutions
Integrated Software is software, consist of different modules, which keep all processes interconnected and within the same programme without the need of switching to another third-party software. Such software modules can be part of bigger enterprise software. The connection between the modules helps companies track, for example, inventory, work performance, spare parts, costs and take more precise decisions based on the reporting features of the software.
Dynaway's EAM is an example of an integrated software as part of Microsoft Dynamics 365 for Finance and Operations, which is an advanced module for managing and servicing many types of equipment in a company.
4. Be prepared for continuous improvements
Your company's digital journey does not end with an implemented and working enterprise software. There will be new horizons for your business which should not be neglected. Introducing digitalization does not only mean getting rid of the paperwork and the complicated performance analysis, but it opens the topic of business innovation. We, at Dynaway, has witnessed how our clients experience the transforming power of using our enterprise asset management module.
5. Data will be your eyes-opener
Nowadays, manufacturers take data-driven decisions to gain a competitive edge within the market they operate. Simply said, in order for a business to transform, data is needed, which is the key outcome of a successful digital transformation.
The data transition process from analogue to digital takes time but the long-term business advantage is inevitable. Done in the right way, information will be delivered across the different business units, such as HR, logistics, suppliers, asset management, sales and marketing, etc, which will lead to a more holistic approach to data-driven decisions in future.
Conclusion
Digitalization can be achieved by implementing end-to-end business transformation. This starts with a compelling vision and motivation for a change followed by smart ways of implementing and communicating it internally and externally.
In the era of Industry 4.0, where automation and data are the leaders within the process industry, digital transformation it is a must. It is not just an instalment of a piece of software, it is also a process of changing the organization's culture and fundamentals.