Like any industrial process, a safety permit-to-work has a beginning, a middle, and an end. Safe work has a clear life cycle. Safety permits are used in many industries where hazardous maintenance work is carried out, or there are inherent process risks to human safety or the environment.
This is common in sectors such as Energy, Mining, Food & Beverage, manufacturing and there are several types of permits, including hot work, line breaks, confined space, and electrical.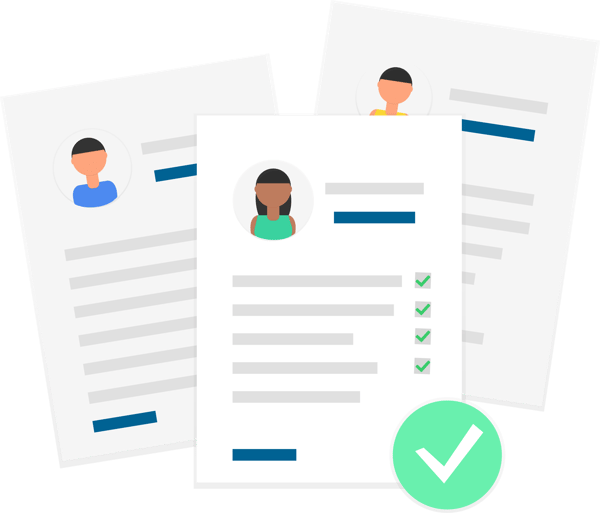 One thing they have in common is that they go through very similar stages in their life cycle. Let's have a look at the typical life cycle of a permit-to-work.
Initiation
At the start of the life cycle, the permit-to-work must be initiated, and this is usually a result of a work order, i.e., some type of maintenance task needs to be carried out on your organization's assets. The work order requires a risk assessment to determine any hazards in carrying out the work. Some work orders do require a permit, others not.
The work orders that require permits often take place in a hazardous environment such as explosive atmospheres (ATEX directives), confined spaces and work at hieghts that puts a danger to the work itself. Other work orders involve very low risks and do not require a permit and so the job can be performed without delay.
Internal maintainers will have a job plan attached to the work order detailing the following:
Task steps
Tools
Spares required
Safety checklists
Risk assessments
If the organization also uses contractors for maintenance work, then they will be asked to supply a risk assessment and method statement so that the permit originator or requester is confident all risks and tasks are understood before the job is done.
The great thing with digital safe working and permits-to-work is that an organization can build up a library of permits-to-work for specific and generic jobs. This can save significant time in the job planning and execution phases.
Permit Request
Prior to performing any work, a maintainer will fill in a permit request form. The requestor must hand it to a authorized person, sometimes called the permit originator. As a basic minimum, the permit request must detail.
Request reference number
Requestor
Work location
Task details
Date & time work will be performed
Task duration
If the permit is deemed necessary, then the permit requester must discuss with the maintenance supervisor, planner or plant manager to ensure the work does not overlap with or affect other activities. If all is ok, then they will complete a permit-to-work form.
Permit Review & Approval
The next important stage in the life cycle of permit-to-work is review and approval. The person in control – often the permit requestor or maintainer - must be trained, competent, and fully understand the work requirements, safety procedures, and emergency and rescue procedures if appropriate. The full permit-to-work should contain:
Permit number
Issue time & date
Task duration
Task location
Task description
Hazards, risks and potential consequences
Precautions and mitigations
Testing procedures
Emergency procedures
Signature of the person in control or the person in charge of the work (or permit is signed post-work on safe completion of all tasks or handover to others)
Next, approvals are needed for the permit request form. This can be difficult because managers can be hard to find. They may be in meetings or elsewhere on the plant. Digitalization and mobile safe work solutions will make this easier.
Before approving a permit request for a hazardous task, the originator and approvers must ensure the following people are aware of the maintenance task, including:
Employees working nearby
Operations and control room operators
The site security manager
Once reviewed and approved, safe work may commence under the permit-to-work system.
Perform Work
During the operational phase of the permit, warning signs and barriers are often posted around the task area. When working on mechanical and electrical assets and systems, they need to be made safe and isolated, i.e. locked off, and any stored energy released. If the work takes place in ATEX zones (flammable or combustible vapours, gases, and dusts) then precautions such as non-spark tools, ATEX-rated equipment, and anti-static clothing must be adhered to. Clear task instructions and procedures will ensure risk and human errors are minimized. Mobile and digital solutions work best to avoid carrying paperwork to job sites. After the task is complete, the person in control must confirm that the work is done, and the workplace has been cleaned up of left-over materials and debris.
Permit Sign Off or Renewal
The end of the permit life cycle usually means permit sign off. When the task steps in the permit have been completed, it must be signed off immediately and returned to the originator. The originator will co-ordinate with maintenance supervision and ensure that the work has been completed satisfactorily. Once this is done, the originator signs off the permit to ensure that it is fully canceled. Sometimes, when tasks take a long time or take place over several shifts and days, renewal of the permit window is required if the work wasn't completed within the approved timeframe. This is an extension of the permit and it will then ultimately be signed off when the task is complete.
As you can see, the life cycle of a typical permit-to-work goes through several simple stages. The traditional paper-based approach can be cumbersome and slow. Modern and competitive businesses that strive for operational efficiency are switching to digital safe work systems. They stand to gain competitive advantage and reap the financial rewards of effective, efficient, and repeatable permits-to-work for safe and consistent operations.
Learn more about Safety Permits:
Dynaway offers Safe Work solutions for Microsoft Supply Chain Management (F&O) and Business Central platforms.
With Dynaway Safe Work you can make sure that all workers have needed safety permits to avoid fines, downtime, and accidents.
The Safe Work module allows users to manage permits as if it was a paper-based form. Permit templates make it easy to create customizable checklists, questions, dropdowns and instructions for those filling in, approving and using Permit forms. This ensures that you will have a consistent way of creating permits. Permit forms can be modified at any time, without affecting active and completed permits.
Learn more: