Do you see yourself working with a successful software team that uses the latest mobile technologies and recently launched new products on Microsoft Dynamics 365 platforms for our international customers?
Dynaway builds on a simple mission: to be EAM Experts. We focus exclusively on Enterprise Asset Management built for the Microsoft Dynamics® platforms and used by corporations all over the world. Dynaway is a team of 30 engaged employees working from our offices in Denmark, Poland and USA.
We are looking for a Technical Consultant to join our Customer Care Team.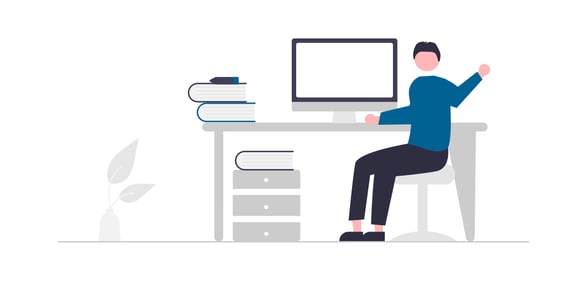 Your role and daily functions
We are seeking a technical consultant to take an active part in delivering the best customer experience and helping to ensure that our customers benefit as much as possible from our software. You will be responsible for driving and delivering competent technical advice, support and service. Together with your team members, you advise new and existing customers through technical aspects of our software solutions for Asset Management for Microsoft Dynamics®.
You will work closely together with our Dynamics D365 development teams in Warsaw, Poland and Aalborg, Denmark.
Your tasks:
Install and update Dynaway software with our customers
Advice customers on installation and configuration of Dynaway software
Support your colleagues in presales activities
Debug and optimize existing installations
Maintain internal demo environments
You are the ideal candidate if you:
Are considered senior and experienced from similar jobs
Flexible in working hours, as our customers are worldwide and global
Considered proactive. You call the customer before they call you
Have experience with Dynamics D365 Finance & Operations
Have experience with Azure and Azure Web Apps and Active Directory
Any of the following qualifications would be nice to have
Experience with Dynamics AX2012
Experience with iOS / Android
Experience with Safari/Chrome/Edge
Experience with SQL Server
About the job
The position is a full-time equivalent
We have offices in Warsaw (PL) and Aalborg (DK), the position can be created in either place
You can and will be working remotely to a very high degree
You will be working with highly skilled and helpful colleagues
The job includes a great opportunity to take independent responsibility in your tasks
Contact
To apply or to learn more about the position, please Customer Care Manager Aldin Beganovic via telephone +45 2518 6169 or via e-mail albeg@dynaway.com. We evaluate applications on an ongoing basis and recruit when the right candidate is found. All inquiries are handled confidentially.
Dynaway is owned by EG A/S that has more than 1,500 bright and empathic minds, 200 of these in our delivery center in Warsaw.
Read more: www.dynaway.com and www.eg.dk