Are you an experienced software tester or do you want to become one? Do you appreciate software that is consistent and pleasant to use - and does it bother you when things could have been done smarter?
We are looking for an ambitious tester who thinks like an end-user and has (or wants to get) experience in testing user interfaces.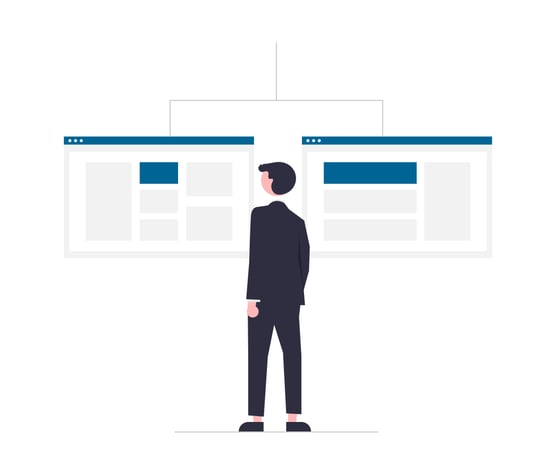 Our mission and purpose
Dynaway is building maintenance software inside Microsoft Dynamics. Our software helps you prolong the life of production equipment, optimize maintenance processes by reducing equipment downtime and control of maintenance costs within Microsoft ERP.
More than 200 companies world-wide within manufacturing, energy, and food & beverage are using our software. Our 15 developers are organized in self-managing Scrum teams in Aalborg and Warszawa.
Your role and daily tasks
You will be joining our Finance & Operations team to:
Access software quality through exploratory testing in close cooperation with the development team.

Write test cases, execute test cases, and analyze results.

Report defects and help trouble-shoot issues with developers in your team.

Prepare acceptance criteria and test scenarios for new and existing features.

Plan and estimate development and testing tasks with the team.

Give feedback on requirements, user stories and potential problems and participate in design reviews.

Assist our Customer Care team in verifying customer-reported bugs.

Participate in Scrum events with the team. We work the agile way with daily stand-ups, backlog refinement, planning, retrospectives and reviews.

We will help you get to know our customer domain and how end-users are using our software.
Qualifications
2-3 years of professional experience with testing web user interfaces and apps – or you are a junior who wants to learn it.

Ability to trouble-shoot and document defects.

Excellent communication skills.

Fluent in English.

Has a "can do" attitude and ability to learn and acquire new skills.

Analytical and structured mindset and pays attention to detail.

Flexible and willing to take on new tasks.

Motivated by working with talented colleagues.
Nice-to-have Qualifications
It is a plus if you also have:
Sc. / BA in Computer Science, Engineering or a related field.

ISTQB-certified Tester.

Familiar with Agile and Scrum.

Familiar with Jira, Confluence and test management software.

Knowledge of ERP systems such as Dynamics 365 Finance & Operations is an advantage.
We offer
Brilliant people

Engineering epicenter

Continuous learning

Benefits that matter

Scandinavian work culture with an open, informal and professional environment.

Location in the heart of Warsaw. Work in an attractive office space or work from home.

Work from Home package and health insurance.

ISTQB Foundation certification and professional development.
You will join our development team in Warsaw, Poland.
Apply
Send your application and CV to Product Development Manager Kristoffer Bohmann at kbo@dynaway.com. We are evaluating applications as they come and hire when the right candidate is found, so please send application and CV as soon as possible. All contact will be treated confidentially.
Learn More
To learn more about the position, please contact Product Development Manager Kristoffer Bohmann at +45 20750215. Learn more at www.dynaway.com.
Come as You Are
Are you a team player, competent and ready to grow? We would love to welcome you to our team. Know someone who would fit right in? Let them know.
In EG we deliver vertical software that helps our customers move their businesses further. We always strive to get better: We are a passionate team of innovators, problem solvers and doers. As an integral part of our culture we take responsibility for our contribution to customers, to each other and to the society we live in.  
Find out more www.dynaway.com and global.eg.dk.