Intro
Do you find testing interesting? Do you appreciate consistent software that is pleasant to use - and get annoyed when finding small bugs and things that could have been done smarter?
We are looking for an ambitious tester who has experience in testing user interfaces and who thinks like an end-user.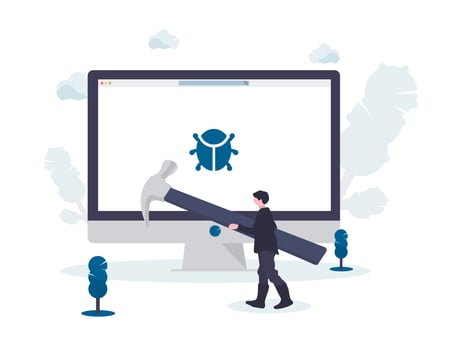 Our mission and purpose
You will be working with product development and innovation in our software solutions. At Dynaway, we exclusively focus on maintenance software built for Microsoft Dynamics® platforms. We offer maintenance solutions for Dynamics 365 Supply Chain Management (F&O), AX 2012, and Business Central platforms.
Our software is used by more than 200 companies worldwide within the manufacturing, energy, and food & beverage. Our 15 developers are organized in self-managing Scrum teams in Aalborg and Warszawa.
Your role and daily tasks
You will be joining our Finance & Operations team to:
Assess software quality through manual / exploratory testing and automated testing.

Execute test cases and analyze results.

Report defects to developers in your team and help troubleshoot issues.

Prepare acceptance criteria and test scenarios for new and existing features.

Plan and estimate development and testing tasks with the team.

Participate in design reviews and provide feedback on requirements, user stories and potential problems.

Help our Customer Care team verify customer-reported bugs.

Participate in sprint review and retrospectives with the Scrum team.

Learn the domain of our customers and how end-users are using our software.

Join daily scrum meetings.
Qualifications
Experience in testing web user interfaces and apps.

Ability to troubleshoot and document defects.

Excellent communication skills.

Fluent in English.

Has a "can-do" attitude and ability to learn and acquire new skills.

Analytical and structured mindset and pays attention to detail.

Flexible and willing to take on new tasks.

Motivated by working with talented colleagues.
Nice-to-have Qualifications
3 years of professional experience with functional testing.

B.Sc. / BA in Computer Science, Engineering or a related field.

ISTQB-certified Tester.

Familiar with Agile and Scrum.

Familiar with Jira, Confluence and test management software.

Knowledge of ERP systems such as Dynamics 365 and Finance & Operations is an advantage.
Apply
Send your application together with writing samples to Product Development Manager Kristoffer Bohmann at kbo@dynaway.com.