More and more we are hearing about the internet of things (IoT), but what does it actually mean? Basically, IoT is the connection between devices and to the internet. The idea of the IoT is so massive that it has been reffered to as the 4th industrial revolution or in other words, Industry 4.0.

Nowadays, we can control our home heating systems through our phones to set the right temperature in the house when we get home. Technicians and mechanics are able to see equipment failures on in real time as the breakdown is happening...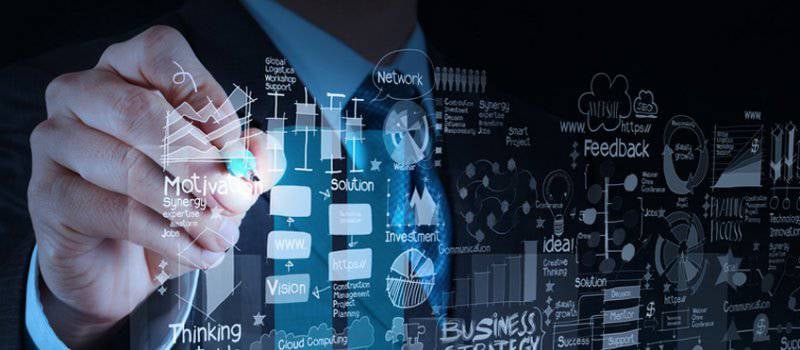 According to Gartner Inc., there will be close to 21 billion devices on the internet of things by 2020. This growth is largely due to the availability of faster and more reliable mobile networks, where no fixed line connection is needed.
In the near future, the IoT will be crucial for increasing efficiency and productivity in every aspect of business. IoT will lead to more efficient power and energy management at manufacturing facilities and plants by adjusting environment control systems automatically based on the data received from IoT devices to reduce energy consumption. The IoT can also enhance maintenance management processes through automation and analysis based on real time data.
Below you can find six examples of how the IoT can improve maintenance management processes.
1. Predictive Maintenance
One of the biggest reasons to invest in IoT is to be able to manage your assets through predictive maintenance. Instead of performing calendar-based inspections and spare parts replacement, predictive maintenance allows you to monitor equipment and predicting failures. For example, notify you when a part is worn off and needs replacement, or the temperature in boiler has reached a specific point and might overheat soon. Sensors implemented in the equipment can check for conditions you have set up and trigger work orders when specific limits are breeched.
With predictive maintenance strategy in place, maintenance jobs are only performed when it is needed and required, leading to reducing costs of spare parts and labor costs.
2. Data analysis in real time
Machine-to-machine, or M2M, is a term that can be used to describe technology that enables other connected devices to exchange information and execute actions without the manual assistance of humans. The internet of things takes M2M even further by including additional element: data. Having access to all data from machinery in one network gives manufacturers the ability to accumulate and analyze the data and transform it to better predictive maintenance. Instead of waiting for a failure, manufacturers can accurately predict breakdown because IoT devices reports when operating conditions are out of specification. By identifying failure patterns and quickly recognizing issues, manufacturers are able to improve their production and significantly reduce downtime. That leads to increased customer satisfaction and less warranty claims.
3. Performance Metrics
By using IoT devices, key performance indicators (KPI's) like mean time between failures (MTBF) or mean time to repair (MTTR) can be calculated automatically by the system and send back to reporting dashboards. This then excludes the manual human work of capturing downtime and ensuring accuracy and availability of data.
4. Automatic repair recommendations
When equipment breaks down, failure data can be gathered from various different sources, accumulated and analyzed in real time within the cloud. Options for repairs can be done automatically by the system, even actions to take can be recommended to the technician if necessary. Failure data can be used to address the repair, including system operating conditions at the time of breakdown together with previous repair data from the Enterprise Asset management (EAM). Accordingly, the technician or mechanic will be given all the information he needs for more effective decision-making. Deploying EAM or Maintenance management software with an application programming interface (API) that integrates with IoT devices will be essential for ensuring accurate and usable information.
5. Inventory Management
Efficient inventory management can have a powerful impact on reducing equipment downtime and controlling maintenance budget. Connected stock that monitor inventory levels ensures the organization only has what is needed on their stocks. If the spare part level drops to specific level you have set up, with Integrated ERP and EAM system, you can notify procurement department automatically to order more. With predictive maintenance and data analysis, manufacturers are able to optimize spare parts stocks, freeing up needed capital and increasing accuracy of spare parts as well as maintenance budgets.
6. Remote Assets
When it comes to unplanned failure maintenance, the IoT enabled devices can make it easier and more efficient to maintain assets in remote locations. As it was mentioned before, IoT reduces unnecessary visits to remote locations where you need to inspect assets through predictive maintenance. For example connecting assets through IoT like wind farms or pumps would make assets generate work orders based on their condition. By using EAM and mobile solutions, technicians would get exact location of the object that needs maintenance, described problem and list of spare parts needed to fix the asset. That would extremely reduce time and costs associated with emergency repairs in Asset Intensive Industries.
Every industry can find value from IoT devices, but the best results are possible only if IoT seamlessly integrated with your other systems like ERP and EAM. The IoT can also be a game-changer for OEMs. It will redefine the business model as equipment vendors supplement their offerings with software and data analytics services. Hardware will ship with greater computing power, becoming more intelligent and more connected. Manufacturers who are adapting and implementing IoT technologies are enabled to create better value propositions and differentiate from their competitors because they can more efficiently monitor and analyze, improve reliability while reducing unnecessary maintenance costs. Leading to companies being able to reallocate their resources in more efficient ways.
Dynaway EAM is future ready solution that easily interoperate easily with IoT-enabled assets which allows you to better plan maintenance activities more effectively use data from corrective, preventive, and reactive maintenance activities. Dynaway EAM offline capable mobile solution enable maintenance teams to work anywhere, even in remote locations.
Easy to deploy:
You can choose between Dynaway specialists or a broad partner network for help with analysis, implementation, and setup of modules, import assets and asset structures directly from legacy systems and achieve ROI quickly.
Since Dynaway EAM is fully integrated with Microsoft Dynamics AX and D365, it allows you to leverage existing ERP modules and avoid duplicate data throughout your system. Manage business insights from one single database and reduce effort required behind IT and security management with streamlined system.
Read more about Dynaway EAM here.