The Physical Web
The physical web is an open approach to enable quick and seamless interactions with physical objects and locations. Walk up and interact with any object — for consumers this could be a parking meter, a bus stop or a store location and for a maintenance worker this could be a piece of production equipment — without installing an app first. Interactions are only a tap away.
The Bus Stop Beacon
A typical bus stop is equipped with a fancy and expensive display that shows when the next bus will arrive etc. A more cost effective approach could be to have a Beacon at the bus stop that broadcasts a URL: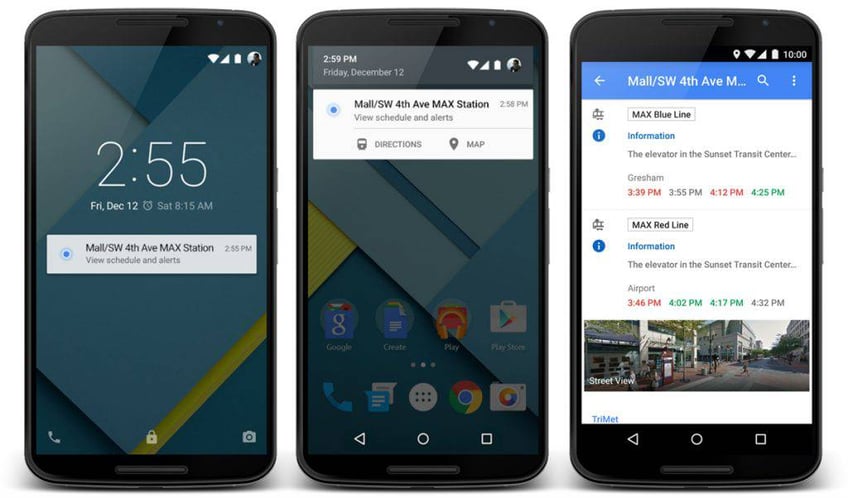 When a mobile user launches that URL information about arrival and departure times will immediately be available on the the mobile device. A very accessible, informative solution available at the cost of a Beacon!
How does this work?
The Physical Web enables you to see a list of URLs being broadcast by objects in the environment around you. Any object can be embedded with a Bluetooth Low Energy (BLE) beacon, which is a low powered, battery efficient device that broadcasts content over bluetooth. Beacons that support the Eddystone protocol specification can broadcast URLs. Services on your device such as Google Chrome can scan for and display these URLs after passing them through a proxy.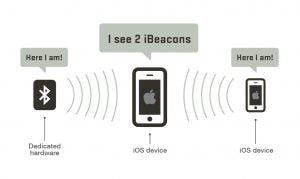 What's the difference between beacons and NFC tags?
An NFC tag can also hold a URL that is activated whenever you touch it with your mobile device, but NFC tags can't announce themselves to a nearby device as Beacons can. So Beacons are typically more convenient and can also be used for location tracking as described later in this article.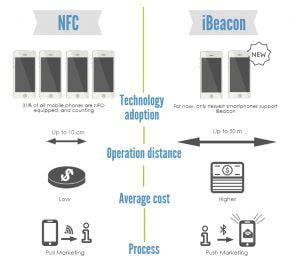 Using Beacons for more effective Maintenance Management.
For any piece of production equipment you can:
Stick an NFC tag on the equipment so that when a worker scan the NFC tag his mobile device will immediately bring up information about the equipment in the mobile EAM application like production stops, faults, active service requests and work orders.
Mount a beacon on the equipment so that when a worker is nearby his device will automatically pick up the URL the Beacon broadcasts
Using an Arduino device as a Beacon
Connect an Arduino device with built-in BLE to a battery. Connect one of the multitude of sensors available for the Arduino platform and you have an extremely cost-effective data collection device that can be offloaded automatically whenever someone passes by with a mobile device.
Location Awareness
If enough beacons are available a mobile device can triangulate your exact indoor position!
So beacons can also serve as a cost effective way of providing location aware services indoor.
For Plant Maintenance use cases could be:
There is a break down on the production line 20 feet away.
Vibration level has exceed the threshold on the mould in production hall B
Andy is working nearby fixing a critical break down. Consider assisting him before leaving.