In the New Dynamics AX (AX7) we have an extremely powerful tool for creating Task Guide's available, which allows us to make live step-by-step instructions for all key processes.
In the below you see an example Task Guide for creating a new vendor.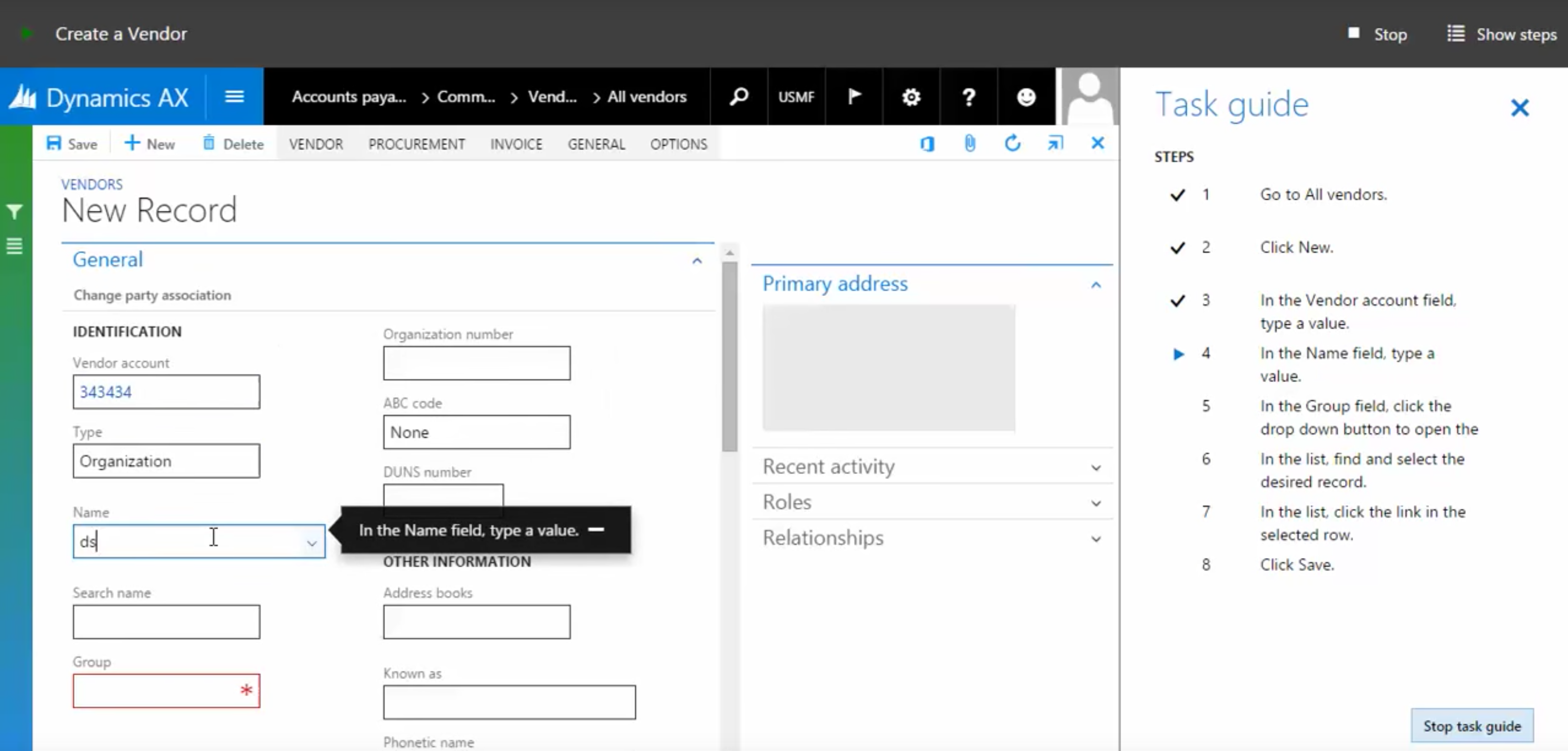 Currently we are approaching 100 Task Guides in Dynaway EAM, covering processes like:
Create an asset
Create a service request
Convert a service request to a work order
Scheduling work orders
The Task Guides will effectively increase customers self-directed learning abilities and dramatically decrease the need for assistance from external consultants.