When a worker selects the Objects menu item on the EAM Mobile Client, he see a list on the Objects screen of the objects related to the work orders that was assigned to him. He then can select the search button ( in the upper-right corner) if he wants to search for other objects, which are not shown in the list.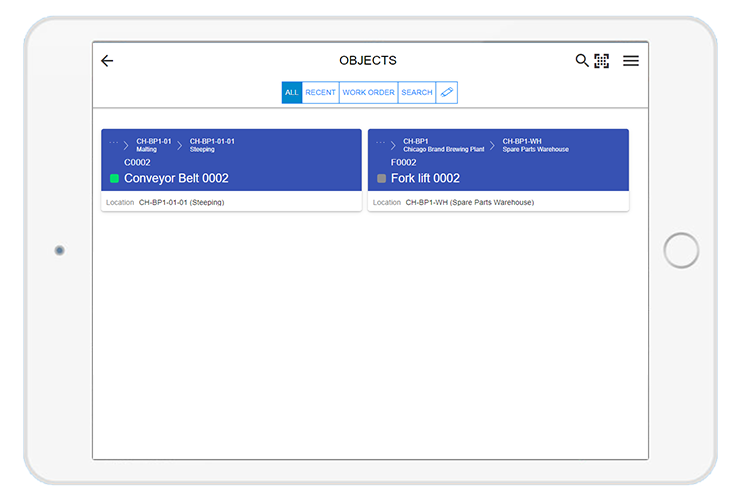 When you select an object, master data of the object is shown, as well as a History list displaying all registrations related to the object. You can add registrations or view information about:
Faults and production stops registered on the object
Requests created on the object
Related work orders
Counters registered on the object
Approved spare parts
Object BOM
Object specifications
Attachments and object documents
Search on the Objects Screen

On the Objects screen, you can search for equipment in several ways:
Type a search string in the text search field
Scan a QR code using the QR scan button
Select a filter on the smart filter bar
Researching on Mobile EAM functionality? You can find more about Dynaway features here.